Hawaiian Police: Officer Disciplinary Records Are Not Public Records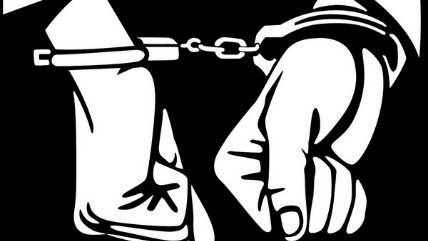 (Vectorportal / Foter.com)
In 1995, Hawaii's police union produced the video below to depict the harsh and frightening reality of a world where disciplinary records are not secret. It's a world where the media reports on salacious allegations of misconduct but scrupulously fails to do any investigating. Falsely accused cops are afraid to do their jobs properly—even after they've been exonerated. Their children get beaten up in school.
The Honolulu Civil Beat dug up the video and released it this week as part of a massive investigation into the culture of secrecy at the Honolulu Police Department and the State of Hawaii Organization of Police Officers.
Some highlights:
On March 29, 1994, nearly 500 police officers staged a show of force at the state courthouse in downtown Honolulu the likes of which hadn't been seen in the islands before or since.

The huge demonstration was meant to intimidate a handful of University of Hawaii journalism students who wanted to know the names of Honolulu police officers who had been suspended or discharged for misconduct.

…Not only were the students already entitled to the information under the state's public records law, but a Circuit Court judge and the Hawaii Supreme Court would later rule that the public has a "fundamental" right to know that police power is being kept in check.
The police prevailed, though, after legislators changed the law, shielding police from open records requirements. That's kept situations like this out of the public eye:
In 1997, Honolulu police officer Russell Won went to federal prison for his involvement in beating an inmate at the Pearl City police station.

A year later, he was back in Honolulu—and back in police work. The federal prison sentence didn't cause the Honolulu Police Department to fire him. Instead, he was put on leave without pay while he did his time.

When his sentence was over he was assigned to train new recruits at the academy.
Read the whole thing. Registration required (free and quick).