Sequester Cuts Will Steal Your Meat, Ground Your Air Force, Make Women Shut Down Their Small Businesses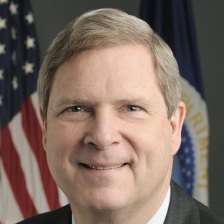 The Senate Appropriations Committee has helpfully collated all of the executive branch's official Sequester Hysteria into one hilarious document of bureaucratic pants-wetting. Let's watch how politicians and bureaucrats are spending your tax money to scare the bejeebus out of you about the consequences of not spending more of your tax money for this one year! Here's a fraction of some of the many dire consequences alleged:
Agriculture Secretary Tom Vilsack:
A nationwide shutdown of meat and poultry plants.
Deputy Commerce Secretary Rebecca Blank:
The Department's International Trade Administration (ITA) would be forced, under sequestration, to reduce its support for America's exporters, trimming assistance to U.S. businesses looking to increase their exports and expand operations into foreign markets by nearly $15 million.
Defense Secretary Vice Chair Richard Selby Leon Panetta:
The Air Force will be forced to cut flying hours and Weapon system maintenance. Most Air Force flying units (especially later deploying units) Will be below acceptable readiness standards by the end of FY 2013. […]

If these unfortunate events occur, We will have to take more drastic and irreversible actions.
Education Secretary Arne Duncan:
The sequester would also likely require the Department to furlough many of its own employees for multiple days. This would significantly harm the Department's ability to prevent fraud, Waste, and abuse in these very large, complex student financial assistance programs. Furloughing employees would also hurt all the Department's other activities, including making grant awards on a timely basis.
The Department of Energy works across energy sectors to reduce the cost and speed the adoption of clean energy technologies. These efforts range from cost-competitive high-efficiency solar installations to carbon capture and storage to next generation biofuels and high-efficiency vehicle technologies. Under sequestration, funding reductions would decelerate the Nation's transition into a clean energy economy, and could weaken efforts to become more energy independent and energy secure, while spurring overall economic growth.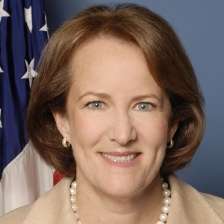 Small Business Administration Administrator Karen Mills:
SBA's nationwide counseling network of 68 district offices, nearly 900 Small Business Development Centers (SBDCs), 110 Women's Business Centers (WBCs) and 350 chapters of SCORE, would all lose significant funding due to sequestration.
So very much more at the link; please go spelunking for favorites & leave 'em in the comments!
To elaborate on a previous point: If it's true that the Pentagon cannot do basic freaking maintenance on its air fleet after a 70 percent increase in spending so far this young century, then that is the real scandal. As for a big chunk of the other stuff, I'm fairly confident that small businesses will continue small businessing even if the federal government only operates, I dunno, 800 Small Business Development Centers.