Post Office Announces Plan to Launch Clothing Line as Department of Justice Sues Lance Armstrong for Allegedly Financing Doping with Post Office Money
Lost nearly $16 billion last year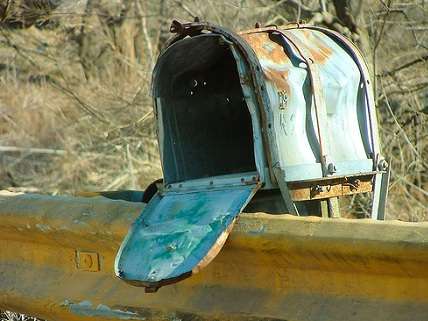 Earlier this month, the post office announced it was cutting Saturday service as part of an effort to save money. That didn't stop the U.S. Postal Service from announcing its intention to launch a clothing line next year, though. It's not the first time the post office has made a WTF-worthy decision. The Postal Service loses money regularly printing too many special edition stamps. The post office's most infamous decision might've been to sponsor a cycling team. While Lance Armstrong was a media darling when the post office signed up to sponsor his team in 1998, things have changed since Armstrong was accused of, and then admitted to, doping. The post office ended its relationship with Armstrong in 2004, and earlier this year it was reported he might return some money to the Postal Service. Now the Department of Justice is involved. Via the New York Times:
The Department of Justice has decided to join a lawsuit against Lance Armstrong and several associates that accuses them of using taxpayer money to finance doping on the United States Postal Service cycling team, according to a lawyer for Armstrong.

Armstrong is named as a defendant in a federal whistle-blower case filed in 2010 by Floyd Landis, one of Armstrong's former teammates. The suit claims that Armstrong and his associates defrauded the government by allowing doping on the United States Postal Service team when doping was explicitly forbidden in the sponsorship contract.
According to the Times, Lance Armstrong's lawyers offered to settle with the government for $5 million but the government is seeking "much more." The post office lost nearly $16 billion in the last fiscal year alone.