George Will: Solitary Confinement Is Torture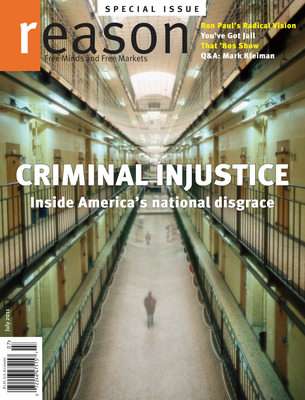 In his Washington Post column today, George Will argues that the solitary confinement currently being forced on tens of thousands of prisoners in the United States "probably violates the Eighth Amendment prohibition of 'cruel and unusual punishments.'" Excerpt:
Federal law on torture prohibits conduct "specifically intended to inflict severe physical or mental pain or suffering." And "severe" physical pain is not limited to "excruciating or agonizing" pain, or pain "equivalent in intensity to the pain accompanying serious physical injury, such as organ failure, impairment of bodily functions, or even death." The severe mental suffering from prolonged solitary confinement puts the confined at risk of brain impairment.

Supermax prisons isolate inmates from social contact. Often prisoners are in their cells, sometimes smaller than 8 by 12 feet, 23 hours a day, released only for a shower or exercise in a small fenced-in outdoor space. Isolation changes the way the brain works, often making individuals more impulsive, less able to control themselves. The mental pain of solitary confinement is crippling: Brain studies reveal durable impairments and abnormalities in individuals denied social interaction. Plainly put, prisoners often lose their minds.
Will's conclusion:
Americans should be roused against this by decency — and prudence.

Mass incarceration is expensive (California spends almost twice as much on prisons as on universities) and solitary confinement costs, on average, three times as much per inmate as in normal prisons. And remember: Most persons now in solitary confinement will someday be back on America's streets, some of them rendered psychotic by what are called correctional institutions.
Reason on solitary confinement here. Watch Reason.TV's interview with James Ridgeway: "Is Solitary Confinement a Form of Torture?"