UN Report Shows Civilian Deaths in Afghanistan Down, But It's Not All Good News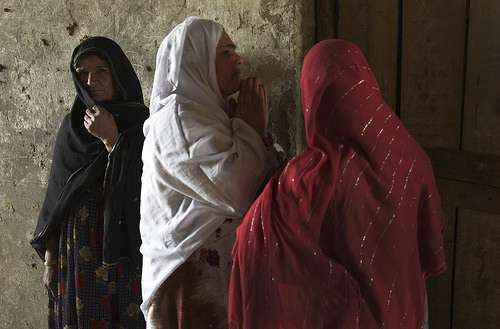 According to a report from the United Nations Assistance Mission in Afghanistan the number of civilians killed in Afghanistan has dropped for the first time since 2007. However, the report also includes figures that should worry Afghan and American policy-makers.
Although the total number of civilian deaths is down, violence against women in Afghanistan is increasing. From Reuters:
But despite the good news, the United Nations said there had been a 20 percent increase in the number of Afghan women and girls killed or injured in 2012, with more than 300 women and girls killed and more than 560 injured.

"The sad reality is that they were killed and injured while going about their daily work, their daily business" said U.N. human rights director in Afghanistan, Georgette Gagnon.
The report also says that violence committed by "Anti-Government Elements" is increasing:
Anti-Government Elements increasingly targeted civilians throughout the country and carried out attacks without regard for human life. UNAMA documented 6,131 civilian casualties (2,179 civilian deaths and 3,952 injuries) by Anti-Government Elements in 2012, an increase of nine percent compared to 2011. 81 percent of the total civilian casualties in 2012 were attributed to Anti-Government Elements.
The number of civilians killed by drone strikes has also increased. From the AP:
The U.N. mission in Afghanistan (UNAMA) said 506 weapons were released by drones in 2012, compared with 294 the previous year. Five incidents resulted in casualties with 16 civilians killed and three wounded, up from just one incident in 2011.
In his most recent State of the Union address the president reaffirmed his commitment to ending the American military mission in Afghanistan by the end of the year. Over a decade after the American-led intervention it is looking like American troops will be leaving an Afghanistan where violence against women, insurgent violence, and civilian deaths remain tragically familiar.