Will Cory Booker Bring School Choice to New Jersey?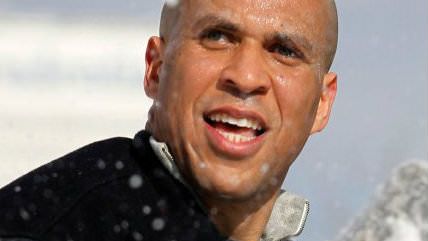 (autostraddle.com via thesavoia.com)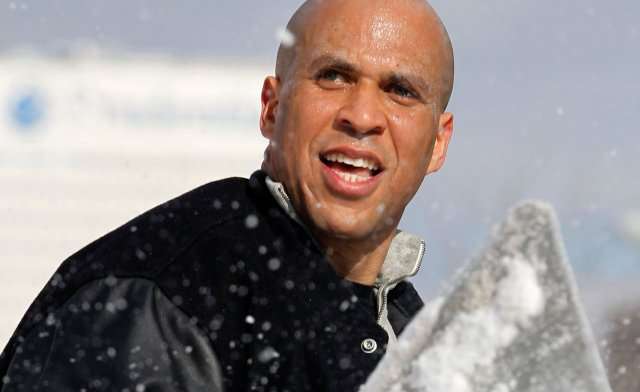 Sen. Frank Lautenberg (D-NJ) announced this morning that he will not run for a sixth term in the senate—possibly in response to the rather pugnacious maneuvering by Newark Mayor Cory Booker (D). This new (but expected) development leaves a straight path to the senate for Booker, who decided to "explore the '14 Senate race" in mid-December last year.
Booker is a self-proclaimed advocate of education reform, and not above touting the benefits of charter schools. He wrote in May 2009 for the Huffington Post:
Schools in Harlem, Newark and numerous other cities are succeeding in replicating models that are erasing the education gap evident along both racial and socioeconomic lines. In fact, the highest performing public school in all of Essex County, New Jersey—a county that has both pockets of poverty and great affluence—is a Newark charter school with a student population that is nearly entirely minority and with a significant percentage near or below the poverty line.
But does he have the guts to stand up to the powerful New Jersey Education Association (NJEA) in 2013 and beyond? The organization testified against "virtual charters" in the January 2013 issue of the Reporter, singling out two Newark schools in particular: Merit Preparatory Charter School (MPCS) and Newark Preparatory Charter School (NPCS). The union seemed especially upset that both schools are "operated by private corporations."
The schools are new—experimental even—and they're already taking fire from the unions. The NJEA filed a motion seeking a stay of the charter issued to MPCS and NPCS. Fortunately, the motion was denied.
Now the union is pushing the state legislature to shut them down. Will Booker push back? He has good reason to. As Sean Kennedy, a fellow with the Lexington Institute, pointed out in the New York Post earlier this week, blended learning is remarkably effective at eliminating the stubborn achievement gap:
In San Jose, Calif., the five Rocketship [Charter] Schools are among the highest-performing elementary schools in the state of California—though 90 percent of students qualify for free or reduced lunch.
All this while simultaneously cutting costs by up to 25 percent.
Public schools and teachers unions are against challenging the status quo. Hopefully Booker will help remove the final hurdle to their widespread implementation: a legislative evaluation and changes to the state law that allow not only for virtual charter schools but all kinds of alternatives to a floundering public education system.