California Couple Could Lose a $1.5 Million Property Over a $37 Medical Marijuana Purchase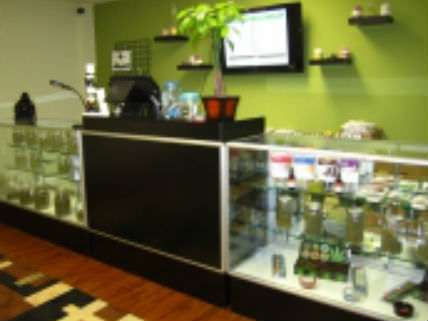 Nick Schou at the OC Weekly tells the story of an Irvine couple who stand to lose their $1.5 million office building in Anaheim because they made the mistake of renting space to a medical marijuana dispensary. It seemed like a good idea at the time, which was shortly after Deputy Attorney General David Ogden issued a memo telling U.S. attorneys they should not use Justice Department resources to prosecute marijuana offenders who are complying with state laws allowing medical use of the plant. But after that green light prompted a surge in dispensaries, the department shifted course, claiming it never meant to imply that it would tolerate the sale of medical marijuana (despite Attorney General Eric Holder's repeated comments to that effect). Now the owners of the Anaheim building, a dentist and computer engineer who were counting on it for retirement income, are trying to fend off federal forfeiture based on a $37 marijuana purchase from ReLeaf Health & Welness by "an undercover officer posing as a patient with a legitimate doctor's recommendation for cannabis." The owners say they viewed the dispensary as a legitimate business. "I am a law-abiding citizen," says the computer engineer, who asked Schou not to use his name because he has a government security clearance. "I didn't think I was doing anything wrong."
At a hearing last December, Schou reports, U.S. District Judge Andrew J. Guilford questioned the wisdom and fairness of the forfeiture effort:
Guilford repeatedly referred to inconsistencies in the federal government's policy on marijuana—first signaling (via the Ogden memo) that it wasn't going after medical-marijuana clubs, then cracking down and sending threatening letters to landlords. He even wondered aloud if President Obama would change his mind about marijuana again, after the DEA had already seized the building at issue in the case.

"Do you intend to carry this all the way through forfeiture?" Guilford asked U.S. Attorney Greg Parham.

"Yes, absolutely, your honor," Parham responded.

Guilford then asked Parham whether, assuming the DEA felt it necessary to threaten landlords, he was certain he'd chosen the right landlord to threaten.

"Don't you think in this world of change and whatever, progress or regress, depending on your point of view, this is the exact case that you don't want presented as a test case on the interaction of federal and state [law] and medical and dispensaries and forfeiture?" Guilford asked. "[Y]ou know, a poor dentist has to turn over a whole bunch of money just because they maybe were relying on what they had heard federal agents say?"
Schou notes that the seizure came in response to a request for help from the city of Anaheim, which this July will host "the Kush Expo, a $20-per-ticket pot-stravaganza of all things cannabis."