Failing Project Head Start Needs No More Funding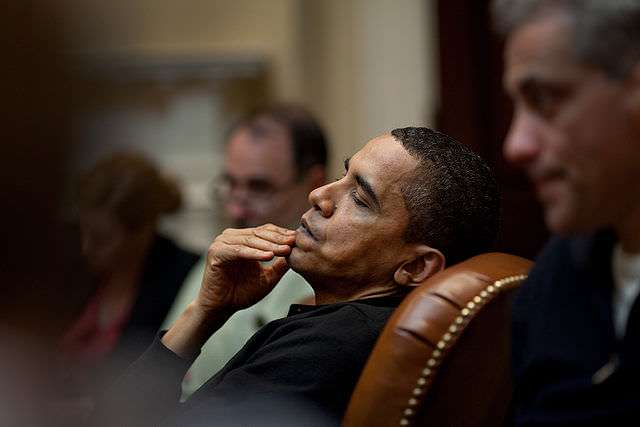 On Wednesday, The Center for American Progress released their proposal to increase funding for the already failing Head Start Project. The progessive thinktank is lobbying to increase funding from 7,200 dollars per student to 10,000 dollars per student. That's nearly 40 percent more than what we're spending now.
As a part of President Lyndon B. Johnson's "War on Poverty" the Office of Economic Opportunity launched Project Head Start, which aimed to "boost school readiness" for 3 and 4-year-old children from low-income families.
In 2010 The Department of Health and Human Services found that for students going from kindergarten to first grade:
With only a few exceptions, teacher and classroom characteristics did not differ significantly between children in the Head Start group and those in the control group.
Impacts at the end of kindergarten and first grade:
This pattern of limited cognitive impacts in the school years may suggest that the magnitude of the initial cognitive impacts may not have been sufficiently potent for the early gains Head Start children made to be sustained as they developed and moved into the elementary school years.
The Department followed up with the study observing Head Start participants and their control group counter parts through the end of the third grade and found:
Key findings:
In summary, there were initial positive impacts from having access to Head Start, but by the end of 3rd grade there were very few impacts found for either cohort in any of the four domains of cognitive, social-emotional, health and parenting practices.
Impact on Children's Cognitive Development:
There is clear evidence that Head Start had a statistically significant impact on children's language and literacy development while children were in Head Start… However, these early effects dissipated in elementary school, with only a single impact remaining at the end of 3rd grade for children in each age cohort: a favorable impact for the 4-year-old cohort (ECLS-K Reading) and an unfavorable impact for the 3-yearold cohort (grade promotion).
3-year-old Cohort:
At the end of 3rd grade, there was suggestive evidence of an unfavorable impact—the parents of the Head Start group children reported a significantly lower child grade promotion rate than the parents of the non-Head Start group children.
That means spending almost 40 percent more per participant to leave our children's circumstances unchanged or even worse than when they when they first entered school.