Ken Cuccinelli, Virginia's Most Powerful Tea Partier, Says Views on Marijuana Are "Evolving"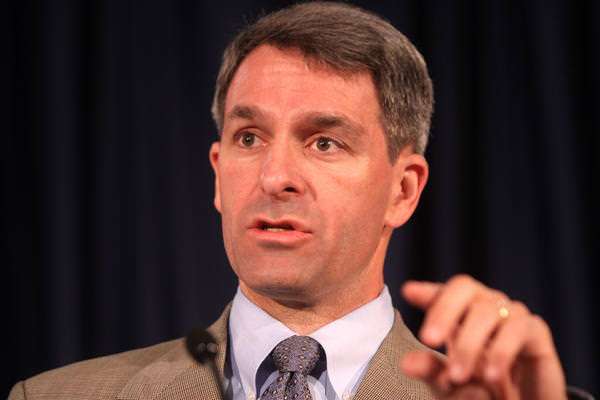 Liberals and conservatives alike know Virginia Attorney General Ken Cuccinelli for his opposition to government projects of all sizes—from Obamacare to public parks. But you can't really call him a libertarian, either, considering his opposition to gay marriage and support for barriers to abortion.
Complicating things somewhat, the Virginian-Pilot reports that Cuccinelli, who's running for governor, told a group of students at the University of Virginia this week that he supported the drug policy experimentation happening in Colorado and Washington:
"I'm not sure about Virginia's future [in terms of marijuana legalization]," the newspaper quoted Cuccinelli saying. "But I and a lot of people are watching Colorado and Washington to see how it plays out."

Cuccinelli's marijuana comments surprised U.Va. political science professor Larry Sabato, whose class Cuccinelli address.

Sabato noted "Cuccinelli stressed he wouldn't be recommending changes anytime soon. But he praised states such as Colorado for experimenting with marihuana legalization, saying this was federalism in action. He said twice his views were 'evolving" on the subject."
When will the rest of the Tea Party--and maybe Obama--follow suit?