Not Wearing a Condom in a Porno is a Free Speech Issue, Vivid Entertainment Argues in Lawsuit
LA voters passed a referendum requiring condom use on porn sets in the county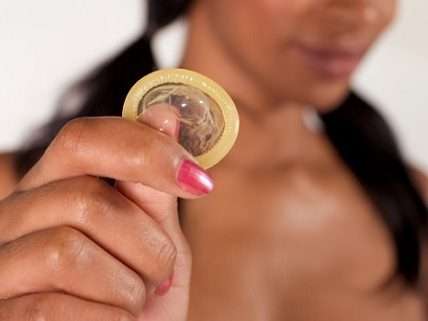 This November, voters in Los Angeles approved a referendum, backed by the AIDS Healthcare Foundation, requiring actors in porn films shot in the county to wear condoms. The measure passed with 55.9 percent of the vote. That law is now being challenged by Vivid Entertainment, a porn company, which argues that the ban is a violation of the right to free speech and expression.
More from the AP:
The suit, filed Thursday in federal court, also contends that the law is vague, burdensome and ineffective and is pre-empted by California laws and regulations. It asks the court to block the measure's enforcement and to rule it unconstitutional…

Adult film actors rallied to oppose the law before its November passage.

"The idea of allowing a government employee to come and examine our genitalia while we're on set is atrocious," sex film star Amber Lynn told the Los Angeles Daily News at the time.

Industry critics also said that fans don't want to see actors using condoms. They contend that if the law is enforced, the 200 or so companies that now produce adult films in Los Angeles, primarily in the San Fernando Valley, will simply move elsewhere, taking with them as many as 10,000 jobs.
Oh California.
Reason TV previewed the LA referendum in October: