Flipping Off a Cop Is No Crime, Appeals Court Says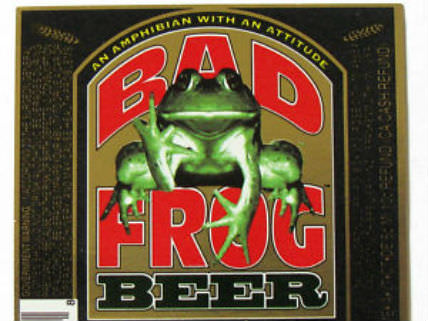 In May 2006, Officer Richard Insogna of the St. Johnsville, New York, police department arrested John Swartz. Why? Because fuck you, that's why. No, really.
Swartz, a retired airline pilot, was passing through St. Johnsville in a car driven by his fiancée (now his wife) when he noticed Insogna using a radar gun to catch speeders. Angered by what he deemed a poor use of police resources, "Swartz expressed his displeasure at what the officer was doing by reaching his right arm outside the passenger side window and extending his middle finger over the car's roof," as the U.S. Court of Appeals for the 2nd Circuit put it in a decision issued yesterday.
Insogna responded by following Swartz and his fiancée to their destination and ordering them back into their car when they got out. After he checked the driver's license and registration, there ensued a conversation, the details of which are a matter of dispute, that ended in Swartz's arrest for disorderly conduct, a charge that was ultimately dropped after dragging through the courts for several years. Swartz sued Insogna and Kevin Collins, an officer with the Montgomery County Sheriff's Department who participated in the arrest, for violating his Fourth Amendment rights. A federal judge dismissed the suit, concluding that Insogna's decision to pull the car over was justified and that the two officers reasonably believed the arrest was constitutional. The 2nd Circuit disagreed, highlighting the implausibility of Insogna's explanation for pursuing and detaining Swartz:
Insogna acknowledged in his deposition that he had not observed any indication of a motor vehicle violation. He stated, somewhat inconsistently, that he thought John "was trying to get my attention for some reason" and that he "was concerned for the female driver."
Perhaps there is a police officer somewhere who would interpret an automobile passenger's giving him the finger as a signal of distress, creating a suspicion that something occurring in the automobile warranted investigation. And perhaps that interpretation is what prompted Insogna to act, as he claims. But the nearly universal recognition that this gesture is an insult deprives such an interpretation of reasonableness. This ancient gesture of insult is not the basis for a reasonable suspicion of a traffic violation or impending criminal activity. Surely no passenger planning some wrongful conduct toward another occupant of an automobile would call attention to himself by giving the finger to a police officer. And if there might be an automobile passenger somewhere who will give the finger to a police officer as an ill-advised signal for help, it is far more consistent with all citizens' protection against improper police apprehension to leave that highly unlikely signal without a response than to lend judicial approval to the stopping of every vehicle from which a passenger makes that gesture.
As for the disorderly conduct arrest, it supposedly was based not on the hand gesture but on expletives Swartz uttered after being detained (including, weirdly, an insult he directed at himself, which according to both the cops and Swartz was the utterance that triggered the arrest). Since Swartz and the officers gave different accounts of what he said and how he said it, the court ruled that that it was premature to conclude the cops reasonably believed there was probable cause for an arrest (which would make them immune from liability for the arrest). "Abusive or obscene language" can qualify as disorderly conduct under New York law, but only when the speaker recklessly or deliberately creates the risk of "public inconvenience, annoyance or alarm." The statute also mentions "an obscene gesture," but Insogna did not cite the bird Swartz flipped as justification for the arrest, and in any case, the 2nd Circuit said, "such a gesture alone cannot establish probable cause to believe a disorderly conduct violation has occurred."
As American University law professor Ira Robbins notes in a 2008 law review article cited by the appeals court, police nevertheless have been known to arrest people for nothing more. Robbins argues that "the pursuit of criminal sanctions for use of the middle finger"—a venerable gesture of anger and contempt that people have used for thousands of years—"infringes on First Amendment rights, violates fundamental principles of criminal justice, wastes valuable judicial resources, and defies good sense." He notes that "the U.S. Supreme Court has consistently held that speech may not be prohibited simply because some may find it offensive." If cartoon frogs have a First Amendment right to flip people off (as the 2nd Circuit ruled in a 1998 decision overturning censorship of a beer label), surely humans do too.