Gun-Hating New York Pols Paid $6 Million to Bushmaster Rifle Manufacturer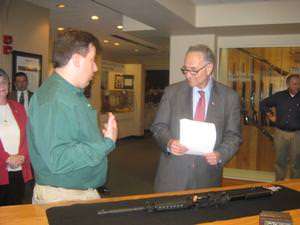 From the Mohawk Valley Observer-Dispatch comes this timeless example of big-government dissonance:
ALBANY–New York state has spent nearly $6 million over the past three years on subsidies for Remington Arms Co., the two-century-old factory in Ilion that makes firearms including semiautomatic rifles used by the military and police and like those used in the recent mass killings in Connecticut and Webster, N.Y.

Though several elected leaders in this tough-on-guns state want tighter restrictions on those military-style weapons, none say it's time to stop supporting the local company and risk the nearly 1,000 jobs it provides in the central New York community. […]

A spokeswoman for U.S. Sen. Charles Schumer said he has consistently said that he believes it's appropriate for lawmakers to support production of semiautomatic assault-style weapons for military and law enforcement use, but that the guns don't belong in the hands of civilians. Schumer, who has helped Remington secure Army contracts including an $8.9 million award in 2011 to produce 1,212 M24 sniper rifles, joined the company at last year's event announcing the move of Bushmaster to Ilion.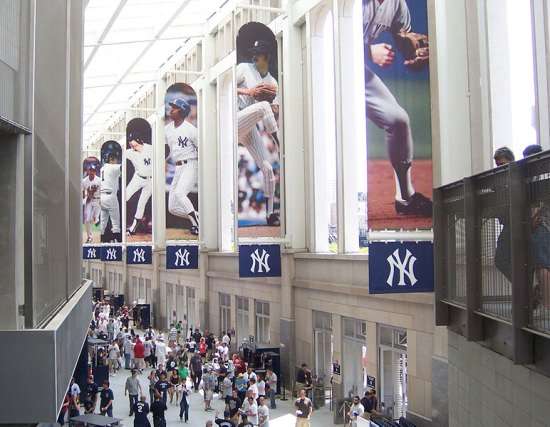 Here's a fun March 2011 article in which Schumer "encouraged company officials to 'knock on my door' if they ever feel the process for contract bidding has become unfair, or if federal regulations become overburdernsome."
A message for my gun-hating fellow New York taxpayers: This is just another example of how big government will always offend your values. Hate baseball, or the Yankees in particular? Too bad, you're paying for 'em. Can't stand junk food? You're subsidizing the stuff, from producer to consumer. The more government takes, redistributes, regulates, and insures, the more you are footing the bill for behaviors, industries, and practices you abhor. A first step toward protecting your bruised values is to stop supporting the use of tax dollars to "save jobs."
Reason on corporate welfare here. Link via the Twitter feed of Hunter Walker.