Obama: Losing His Grip on Youth, Says the 2012 Vote
Interesting info on youth vote and turnout from Generation Opportunity, "the nation's largest social media and grassroots organization reaching out to young Americans ages 18-29" (they say about themselves–they are clearly right-wing leaning) sent out in an emailed press release today, online here: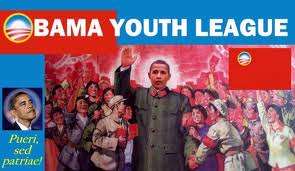 In 2008, then-Senator Barack Obama won 18-29 year olds by 34 points (66%-32%). This year, President Obama won 18-29 year olds by 23 points (60%-37%). The youth vote swung 11 points away from President Obama, more than twice any other age demographic….

The conventional wisdom, which was advanced and shared by numerous news outlets and grassroots organizations, including the AP, Pew, and Huffington Post, was that young people would A) decrease in turnout compared to 2008 levels, and B) vote in just as strong of a margin for President Obama in 2012 as they did 2008. Yet, young adult turnout actually increased (from 18% to 19%) and swung 11 points away from President Obama.
What's it all mean for the future? I can confidently assert I don't know. Young people of America, libertarianism is an option.