In the latest Reason-Rupe poll of 696 California voters, including 508 likely voters, 46 percent report they have seriously considered leaving the Golden State, 54 percent say they have not.
Among those who have considered moving out of California, the most likely reason given is the state's high cost of living. California's economic environment, including job opportunities, wages, and the business climate came in as the second most important reason. California's high level of taxation was the third most mentioned reason.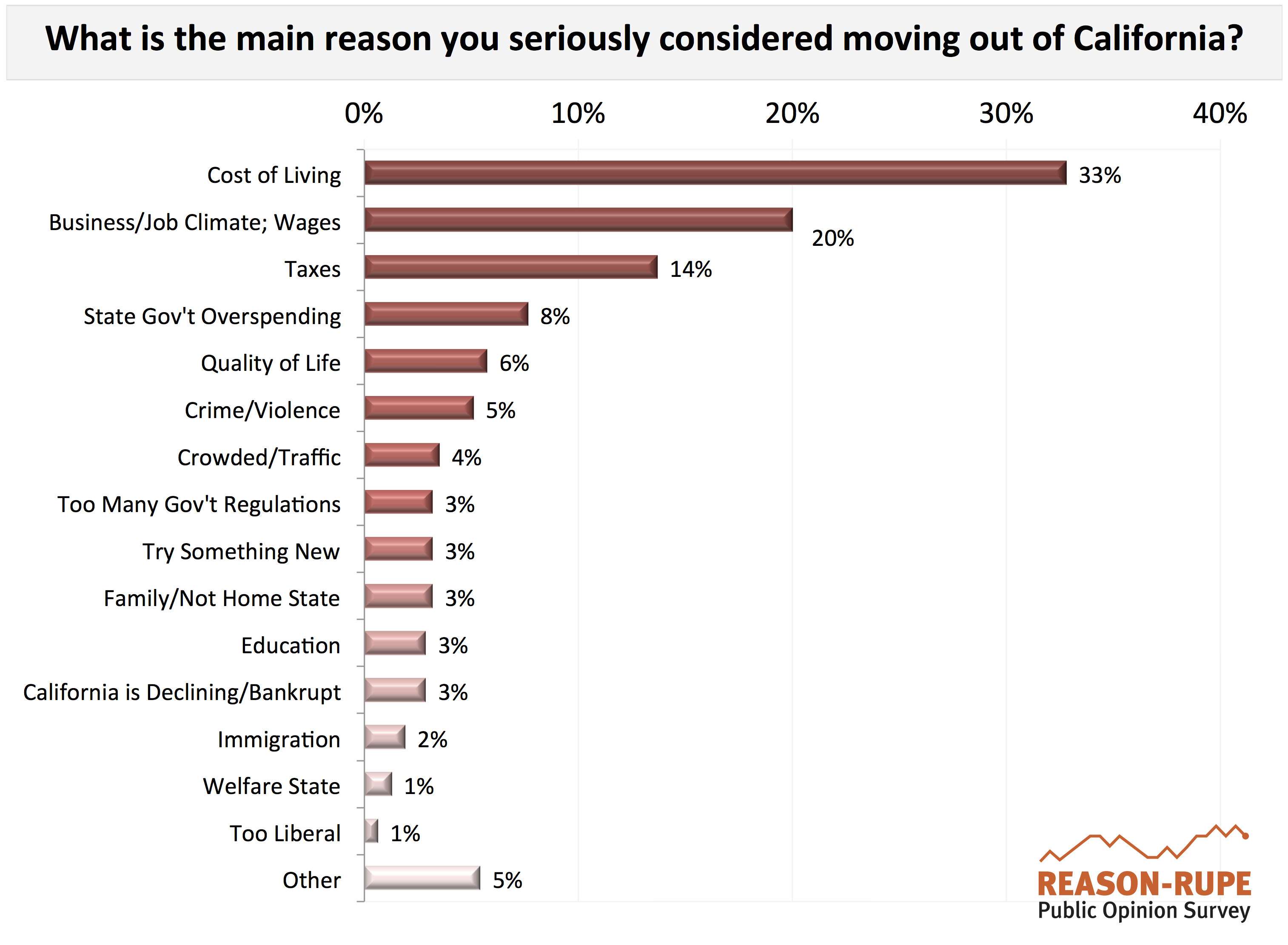 Note: Respondents answered using their own words and gave up to two responses; consequently, percentages in the above chart sum to more than 100 percent.
Nearly two thirds of Romney supporters have considered moving out of the state of California, in contrast, nearly two thirds of Obama voters have not. Fifty-six percent of Republicans and Independent-leaning Republicans and 82 percent of pure Independents have seriously considered moving out of the state. In contrast, 62 percent of Democrats and Independent-leaning Democrats have not.
About a third of both Republicans and Democrats mentioned California's high cost of living as a primary reason they considered moving. However, Republicans were more likely to mention taxes and Democrats more likely to mention jobs and wages.
California telephone poll conducted October 11th-15th on both landline and cell phones, 696 adults, margin of error +/- 3.8%. The sample also includes 508 likely voters, with a margin of error of +/- 5.1%. Columns may not add up to 100% due to rounding. Full methodology can be found here. Full poll results found here.