North Carolina's War on Free Speech About Diet Goes Beyond Just the Paleo Case
Sara Burrows at Carolina Journal had done some great digging into the practices of the North Carolina Board of Dietetics/Nutrition.
Sara Burrows at Carolina Journal had done some great digging into the practices of the North Carolina Board of Dietetics/Nutrition.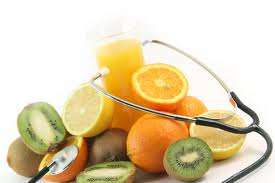 They are, regular readers of Reason might remember, the villains in the case of Cooksey v. Futrell et al., in which they tried to censor the website of a blogger advocating the "paleo" diet, for diabetics and other living humans. The Institute for Justice helped Mr. Cooksey file suit in defense of his First Amendment rights, though a federal court so far has shot them down. They do plan an appeal.
Well, as Burrows found, their officious nonsense goes beyond paleo bloggers. Some lowlights:
the board…has investigated nearly 50 people or organizations over the past five years, including athletic trainers, a nurse, a pharmacist, a spa, and even Duke Integrative Medicine. All have been accused of the same crime — "practicing nutrition" without a license….. 

 The board, which represents licensed professionals working in the field of diet and nutrition, is interested in anyone who gives advice about what people should eat, whether it's a medical doctor, a gym trainer, or a man on the street. 
And how do these bits of allegedly illegal advice come to their attention? Why, through the public spirited busy-bodyism of those who see themselves in "competition" with such advisors (talkers), natch.
Registered dieticians file complaints against providers of nutritional advice on a regular basis, and the board — which was established to protect their professions (along with public safety) — is "obligated" to launch full-fledged investigations of every complaint. 

If the accused is found guilty of "assessing" someone's dietary needs and "counseling" that person as to what she should eat, the party is told to stop. Refusal to do so could lead to misdemeanor criminal charges, which could result in fines or even jail time. 
The Board's director Charla Burill tells the Carolina Journal that it's cool to make general statements about what people in general should eat, but if you tell a specific diabetic she should eat less sugar, or a specific overweight person he should eat fewer carbs, that becomes something only a licensed (by them) pro can do.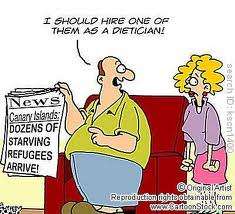 And it's not just a matter of proving you are savvy enough not to harm the public to avoid the officious eyes of the Board, as the Journal points out:
Holistic nutritionist Liz Lipski has a Ph.D. in clinical nutrition and 30 years of experience in the field. She is board certified in Texas and California. She is the director of doctoral studies at Hawthorn University, author of Digestive Wellness, Leaky Gut Syndrome, and other nutrition books, and founder of Innovative Healing, a wellness company. She has designed and taught nutrition courses and trains medical doctors, dieticians, and nutritionists to use clinical nutrition in their practices. 

But because she fails to meet far lesser educational requirements prescribed by the North Carolina Board of Dietetics/Nutrition, she cannot practice her occupation in any capacity in the state. In order to become licensed in North Carolina, Lipski would have to return to school at the undergraduate level for several semesters. Instead, she chose to move to Atlanta.
The public, duly protected (from anyone competing with state-approved advisers). The state: generally bad for your health.