Rise of the $5 Pizza
Embracing deflation with 99-cent stores and discount movies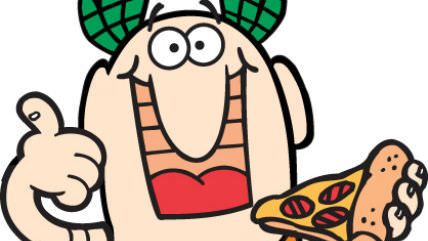 If you believe inflation is under control, then answer this: Where can you get a dozen eggs for a buck?
For decades economists have warned about the dangers of deflation. The ongoing double-digit, multimarket decline in real estate prices should horrify us, we are told. Even our language has been edited to reflect this mentality; the phrase real estate recovery is a happy-sounding euphemism for a reinflation of housing prices. Yet everywhere you look, Americans are happy to do the deflation dance.
Deep-discount stores, usually with the word dollar in their names, are enjoying a boom that dates back to the turn of the 21st century but has been invigorated by the continuing credit unwind. Also expanding during the recession/recovery have been discount and second-run movie houses, which offer audiences big-screen thrills at the Reagan-era price of $3 a ticket. And although Federal Reserve Chairman Ben Bernanke told the Senate in July that "we would certainly want to react against any increase in deflation risk," chain restaurants all over the country have drawn a 14-inch line in the sand in the form of the $5 pizza.
This nationwide return to value has been missed by most media outlets. In a July cover story illustrated by a muscular Uncle Sam with pasties attached to his nipples, the British magazine The Economist posited a "Comeback Kid" American economy but used as its prime example Ethan Allen, an upscale furniture maker based in Connecticut. Now it's true that in the first quarter of 2012 Ethan Allen saw 8 percent growth in net sales over 2011. And furniture is a perpetually overpriced industry that strongly encourages its customers to take on debt. (In many store windows you see prices listed in monthly installments.) Yet even here the real growth is, literally, in the cheap seats. Wisconsin's Ashley Furniture Industries sells loveseats for about a third of what Ethan Allen charges and pulls in about six times as much money. If Ashley's too rich for your blood, 15 percent of Americans shop in consignment stores and another in 18 percent favor thrift stores, according to America's Research Group, a consumer behavior research firm.
This growth is largely due to Americans from higher income quintiles who are sinking to discount shopping. Dollar General Chairman Rick Dreiling reported in 2011 that half of his chain's new customers come from "non-core, higher-income families," with 22.4 percent of new Dollar General customers earning $70,000 or more.
"You see this flight to value that accelerated during the recession, which ended three years ago," says Craig Johnson, president of the Connecticut-based consulting firm Customer Growth Partners. "But the growth in deep-discount stores has held up." The North Carolina–based Family Dollar chain saw net sales increase 10 percent between 2011 and 2012. Tennessee's Dollar General grew net sales 13 percent in the first quarter of 2012.
In a January 1991 memo advocating a modest "singles and doubles" marketing strategy, Jeffrey Katzenberg, then chairman of the Walt Disney Company, warned that "when times get tough…people will still want to escape to the movies, but they'll want it for the historic cost of a loaf of bread." The $3 movie tickets sold by Danny Heilbrunn, owner of the Ohio Danbarry Dollar Saver movie theater chain, don't quite fulfill that promise. (Thrifty shoppers will recognize a $3 loaf of bread as highway robbery.) But Danbarry does a brisk business selling cheap movie tickets in tough times.
Heilbrunn brushes off my suggestion that stagnation has been good for discount theaters with the movie man's mantra that pictures are not affected by the economy. But he opened another Danbarry house in 2009, at the supposed trough of the recession. Most major U.S. cities host thriving second-run houses. The 35-state Carmike chain greeted 2009 with a "Recession Special" of a 16-ounce beverage and 46-ounce popcorn for a dollar each. As of August, Carmike's 2012 revenues (admissions plus concessions) were up 17.5 percent from the same period the year before.
But dollar stores and second-run houses merely slow the course of inflation. The $5 pizza—marketed by Little Caesars and countless smaller pizza chains—actually reverses it. Our do-nothing Department of Commerce does not maintain a historic database of pizza prices, but I can remember regularly spending $8 or $10 for a pie in the 1980s. The price of a pizza has fallen not just in inflation-adjusted terms (and by the way, why do you never hear the term deflation-adjusted?) but in nominal dollars.
Tahir Majeed, co-founder of Minnesota-based $5 Pizza, opened his first takeout shop in 2008 and is currently opening his 13th. "With the recession everybody wants to run their business more carefully," Majeed says. "So now we're not selling expensive stuff."
Does he worry that inflation—which, whatever you may be told, has not been low throughout the long recession and in fact has robbed your dollar of 10 percent of its value since 2007—could make it impossible to deliver on his chain's promise of a large pie for a Lincoln? "No," Majeed says. "We can make another menu: $10 or $15. People who make money want to go for more expensive options."
Majeed says he is not considering portion shrinkage, which asks shoppers to pay the same price for less. Others are not so shy. The industry standard half-gallon container of ice cream was disappeared in the middle of the last decade and replaced with a 1.75-quart (later downgraded to 1.5-quart) lookalike. The venerable 64-ounce orange juice container was quietly downgraded to 59 ounces in 2010. (For that matter, is 14 inches really a "large" pizza?)
Yet award-winning New York Times columnist Paul Krugman insists that it's deflation we must fear. Rep. Paul Ryan (R-Wis.), the Republican vice presidential nominee, cited fear of a "deflationary spiral" to excuse his 2008 House vote for the bank-bailing Troubled Asset Relief Program. It is well that experts remind us deflation is terrible. Otherwise we might grow too fond of it.