Porn Industry Wants Four More Years of Obama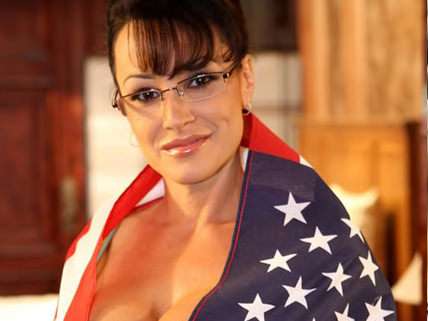 The porn industry wants to do it one more time with President Obama.
Workers in the adult industry say they favor the current president over Republican challenger Mitt Romney by a five to one margin.
Industry news site Xbiz surveyed folks in the business about which candidate they wanted to see elected president. The results:
Of the 339 respondents, 68% say Obama, while only 13% favor Romney. Another 14% would like to see "someone else" in the White House, while 5% responded "I don't care."

The results of the poll did not come as a shock to at least two prominent industry kingpins.

Hustler founder Larry Flynt in September took out full-page ads in the Washington Post and USA Today offering $1 million in cash for proof of Romney's tax returns and/or details of his offshore assets, bank accounts and business partnerships. Romney in late September did release his 2011 tax return and a brief summary of his returns from the previous 20 years. Flynt told XBIZ simply that he was "not surprised" by Obama's favorite status in the industry.

Vivid Entertainment CEO Steven Hirsch agreed.

"The results aren't really surprising because most people involved with the adult industry have a liberal view of government and how it should work," Hirsch said. "Social issues are more important than fiscal issues and they will support a candidate who shares their beliefs."
As Brian Doherty noted last month, it's clear enough why the industry is so opposed to Romney, who has declared that "current laws on all forms of pornography and obscenity need to be vigorously enforced.
But not all in the porn industry is satisfied with the two major party choices. Xbiz also talked to Reason Foundation supporter John Stagliano, who two years ago was put on trial for federal obscenity charges:
Evil Angel founder John Stagliano, who overcame a federal obscenity prosecution that generated nationwide attention in 2010, pointed to his support of another presidential hopeful.

"The only candidate who protects our right to do business is the Libertarian Party candidate, Gary Johnson," Stagliano told XBIZ, referring to the former governor of New Mexico who has garnered the most support of any of the third-party candidates heading into this election. "He was the only person dealing with the real problems we have, like war, the debt, censorship and inefficient government."
Link via The Washington Examiner. Watch Reason.tv on the trial of John Stagliano here: