Moving and Shaking: Lawsuit Filed to Break Up Nevada's Moving Cartel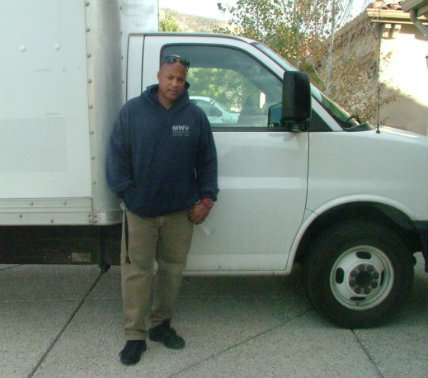 The Pacific Legal Foundation (PLF), a national public interest law firm based in Sacramento, launched a lawsuit today on behalf of Maurice Underwood, a Reno man prevented from entering the moving industry by a state-enforced cartel. Nevada law erects a strict entry barrier for aspiring movers, who must obtain a "Certificate of Public Convenience and Necessity" from the Nevada Transportation Authority (NTA) before offering their services to customers.
Applicants must prove that a new company would:
be consistent with the state's effort "[t]o discourage any practices which would tend to increase or create competition,"
"not unreasonably and adversely affect other" moving companies,
"benefit and protect the safety and convenience of . . . the motor carrier business,"
and "foster sound economic conditions."
The law also allows existing moving companies to file protests against would-be competitors.
There are only two full-service moving companies in Reno (Nevada's second-largest city), where Underwood would like to work. As PLF explains in its backgrounder on the case, Underwood founded Man with a Van Moving Services in 2004 but was cited for operating without a certificate in 2005.
"I used our savings to purchase the equipment needed to operate a moving company," says Underwood, "and then to be told after paying for all the required insurance and equipment that, 'Oops, we forgot to tell you, you need a special license issued by the state….' Well, it just isn't right."
The law allows pack and loaders (who help pack and load but not drive a moving truck) to operate without a license, and Underwood has helped over 1,500 clients move in this way—but he wants to run a full-service motor carrier.
PLF has had some success breaking up moving cartels in Oregon and Missouri. A similar suit is under way in Kentucky.
Oregon legislators eased entrance restrictions for movers in 2009 and, within in six months, 30 new carriers, many of whom had been operating illegally, formally entered the market. "I don't think there's been any sort of calamity resulting from a loss of business from some of the more established carriers," says Gregg Dal Ponte of the Oregon Department of Transportation.
According to Adam Sweet of 2Brothers Moving, which was also represented by PLF, Oregon is now a much friendlier place for people who want to move:
[Consumers] are getting lower prices. The people that are bringing them service are doing a better job because they know that this customer can go write a review about their service and that the next customer who wants to move has a choice between not using them anymore—whereas before nobody had a choice because everybody was booked out for weeks, and you basically had to call whoever had an opening for you. It didn't matter what the service was like.