Fifteen Hundred Plants Seized During "Biggest Outdoor Marijuana Bust" In Town's History Are Actually Just Daisies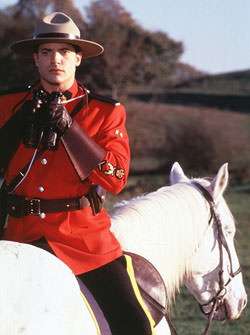 American drug cops may be exceptionally savage, careless, and contemptuous of the law, but Canadian drug cops have them beat in the stupidity department:
[P]olice still won't admit the plants they seized in what was supposedly the biggest outdoor marijuana bust in Lethbridge history are plain old flowers — daisies, to be precise.

All police will concede at this point is the 1,624 plants torn from a suburban Lethbridge garden on July 30 isn't marijuana, as first claimed after a phalanx of police marched in and starting plucking.

"This is a significant bust, given the size of this operation," is how a senior officer put it at the time, while proudly displaying garbage bags full of the dastardly daises.

That same officer, Staff Sergeant Wes Houston, now admits the plant haul was a mistake.

"In any investigation, police count public safety as our top priority — our decision to seize the plants was made with the best information we had at the time," said Houston, leader of CFSEU-Lethbridge.

Police were certainly convinced they had a huge haul of pot — and this was not the opinion of some lone rookie, frisky at the prospect of a big drug raid.

This was the judgment of veteran officers from the Combined Forces Special Enforcement Unit of the Alberta Law Enforcement Response Team — supposedly the best drug squad this province has to offer.
Hat tip to Instapundit.