Washington's Riches: D.C. Area Now Boasts 7 of the Nation's Top-Earning Counties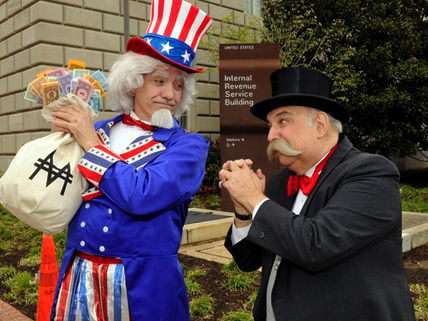 Government is good business for those in and around the imperial city: Counties in the Washington, D.C. area increasingly rank among the highest in the nation in terms of household earning, reports The Washington Post:
The Washington region has emerged from the recession looking even more affluent compared with the rest of the country, boasting seven of the 10 counties with the highest household incomes in the nation, new census numbers show.

With a median household income surpassing $119,000, Loudoun County heads the list. Fairfax County, at nearly $106,000, is second. Both have held the same positions for several years running.

…The stability of an economy built on the pillars of the federal government, its legions of contractors and a flourishing high-tech sector is evident in the income rankings.

In 2007, before the recession began, five counties in suburban Washington made it into the top 10. By 2010, there were six. The seven in the latest ranking is an all-time high.
This gives a bit of a sense of how economically disconnected the nation's capitol city is from much of the rest of the country. It also highlights how much money is flowing into the Washington area, where the economy is largely built around supporting the functions of the federal government. And it tells you something about where American businesses invested during the recession: in political influence and power. Which reveals who actually benefits from economic recovery measures and massive regulatory overhauls. When Washington's power grows, so does the value of K Street, and, in turn, so do real-estate prices in the surrounding area.