QE3 Was Designed to Ease the Cost of Mortgages, But Don't Expect Lower Rates Soon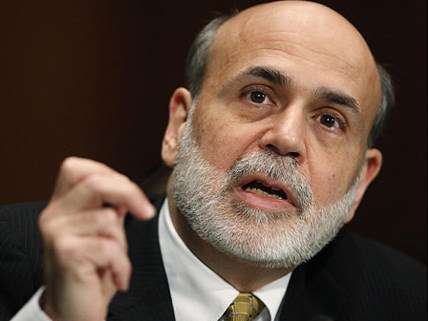 One of the goals of QE3, the third round of quantitative easing announced by the Federal Reserve last week, is to make it even easier to get a home mortgage by further lowering rates.
Federal Reserve Chairman Ben Bernanke made this clear last week, telling reporters that the bond-buying program "should increase the downward pressure on long-term interest rates more generally, but also on mortgage rates specifically, which should provide further support to the housing sector by encouraging home purchases and refinancing."
But don't expect to see those lower rates any time soon. Even though the housing market is currently running about 40 percent slower than its 2005 peak, the Financial Times reports that mortgage originators are already extremely busy. And in the short term they simply can't process additional volume:
This was partly designed to ease further the cost of mortgages, but bankers say the impact will be limited by a dearth of loan officers with banks reluctant to cut mortgage rates without the staff to process any increase in business.

"In the very near term [QE3] has virtually no transfer mechanism whatsoever to the customer," said one executive at a leading lender, who requested anonymity. "Originators are massively backlogged in terms of origination volumes."

Steven Abrahams, MBS analyst at Deutsche Bank, noted that the yield on mortgage-backed securities fell more than 30 basis points after the Fed announcement.

"Very little of that is likely to make it through immediately to consumers," he said. "There's nothing that will force mortgage originators themselves to lower the rates that they're offering to consumers. Right now they have their hands pretty full in terms of the pipeline and managing paperwork and making loans. These folks are busy. There's not a bunch of people on long cigarette breaks."
Whatever the theoretical virtues of QE3 may or may not be, the true test of these sorts of economic interventions is whether they are workable in practice. And once again, we see a stimulus plan that isn't quite shovel ready.