Updated: Three American Universities Receive Bomb Threats Amid Escalating Violence at U.S. Embassies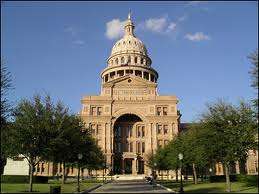 So far today there have been two bomb threats at American universities. The first threat came via a phone call to officials at the University of Texas-Austin from someone claiming to be linked to Al Qaeda. The caller claimed that bombs had been placed all across the campus. All buildings were evacuated. The caller indicated that the bombs were set to go off at around 10am. At around 11:40am university officials reported that no bombs had been found. The identity of the caller remains unknown.
Another threat was issued to North Dakota State University. A website alert required all staff and students to evacuate university buildings after a bomb threat was received. The nature of the threat to NDSU remains unclear and so far no connection between the two threats has been confirmed.
The threats come on a day of increased tension for U.S. diplomatic missions around the world.  As well as attacks in Yemen, Libya, Tunisia, and Egypt, there have also been clashes in India and demonstrations in Indonesia, Afghanistan, and Pakistan. The German embassy in Sudan has also been attacked.
Updates to follow: