Brickbats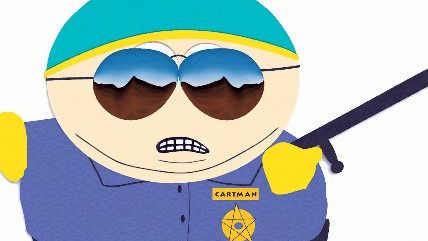 Volusia County, Florida, officials are defending a school nurse who withheld a student's inhaler from him during an asthma attack. They say the school did not have an up-to-date medical release form signed by Michael Rudi's parents. But they can't explain why no one called 911. Instead, school officials called his mother, who arrived to find Michael on the floor gasping for breath with the nurse standing over him.
Homer Wright's wife woke him one night when she heard someone breaking into their home in Chicago. Wright grabbed a gun and shot the man. Police charged the intruder, Anthony Robinson, with felony burglary. And since Wright had been convicted of weapons charges in 1968 and 1994, they charged him with felony unlawful use of a weapon.
The Annville-Cleona, Pennsylvania, school board removed the award-winning children's book The Dirty Cowboy from elementary school libraries after a parent complained. The book tells the story of a cowboy whose dog won't let him have his clothes back. The parent complained that the cowboy is depicted as nude, although various objects always cover his genitals.
Chicago Mayor Rahm Emanuel has apologized to motorists who were ticketed during a funeral procession for a local Marine killed in Iraq. Some drivers pulled to the side of the street and got out of their cars to show respect, where they were given tickets for parking illegally. Officials say they have voided all tickets issued in the area of the procession.
Fotis I. Antonopoulos thought exporting authentic olive products from Greece would make a nifty online business. But it took him 10 months to get all the permits and paperwork he needed just to open his firm. He says the strangest requirement may have come from the Athens health department, which wanted lung X-rays and stool samples from each of his board members.
Bedford County, Virginia, resident Tim Morris thought it was a joke when he got voter registration forms addressed to Mozart, his pet dog. In addition to being a dog, Mozart has been dead for two years. The forms were sent by the Voter Participation Center, a nonprofit group that tries to register young people, unmarried women, and minorities.
Former Edinburg, Texas, police officer Gilberto Montezano has pleaded guilty to official repression after taking a beer-filled ice chest from a driver during a traffic stop last year. He was sentenced to 18 months' probation and a $500 fine. In 2010 Montezano was involved in a chase against traffic that ended with the suspect crashing into another vehicle, killing three of its occupants. That chase did not end his law enforcement career. Stealing the beer did.
Jacob Clark is just 9, but he has already been summoned for jury duty. Twice. He was recently called for jury duty in Orleans District Court in Massachusetts. He was first called for jury duty when he was 2.
Charles Oliver