Bath Salts Face Off
Synthetic drug ban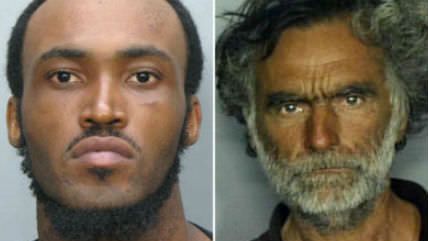 "When they learn about this face-chewing situation in Florida," Charlie Dent told Roll Call in early June, "hopefully that will change a few minds."
Dent, a Republican congressman from Pennsylvania, was referring to a grisly May 26 assault in which Rudy Eugene, a naked, Bible-toting 31-year-old reportedly under the influence of a synthetic stimulant sold as "bath salts," gnawed off most of a homeless man's face on Miami's MacArthur Causeway. Dent hoped the widely publicized cannibalistic crime would boost support for a ban on chemicals used in the quasi-legal speed substitutes. He got his wish a few weeks later, when Congress approved the Synthetic Drug Abuse Prevention Act of 2012.
The law, part of the Food and Drug Administration Safety and Innovation Act, bans mephedrone and methylenedioxypyrovalerone (MDPV), two chemicals commonly used in bath salts, along with "cannabimimetic agents" used in ersatz marijuana (including 15 specifically identified compounds) and nine synthetic psychedelics in the "2C" family. Although the Drug Enforcement Administration officially welcomed the ban, unnamed DEA officials complained to ABC News that it should have covered more stimulants. Dent's original bill listed 17.
The day after the bath salt ban passed its final congressional hurdle, the Miami-Dade County medical examiner released the results of toxicological tests on Rudy Eugene, who was shot to death by police in the course of his ghoulish attack. There was no evidence that he had consumed bath salts or any other recreational drug aside from marijuana.