Is the GOP Still a "Major Party" in Washington State? The Libertarian Party Says No, and Sues to Get Romney off the Ballot
The Stranger reported last week on an interesting (though I'm guessing ultimately fruitless) attempt on the part of the Libertarian Party to actually hold the Republican Party to annoying rules governing what qualifies one as a "major party" and thus exempt from expensive and onerous ballot-access requirements.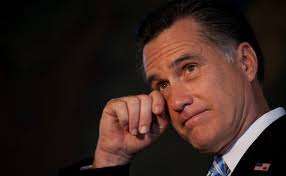 Seems the letter of the law dictates that, because the GOP did not officially nominate a candidate for Senate in Washington in 2010, the Republican Party no longer qualifies as a major party.
The suit claims that Dino Rossi, the guy who got to the final Senate ballot through the state's relatively new "top 2 winner" open primary, though listing Republican as his preference, was not officially nominated as such by the state GOP.
Given that Romney did not follow the ballot access rigmarole and signature collection required of a non-major candidate for president, the LP says his name should be stricken from the state ballot.
I look forward to a tortured court ruling amounting to, well, whatever, LP, of course the Republican Party is a major party. That's just metaphysically true, no matter what our silly laws say.
The LP's court filing.