In Europe Only the Politically Impossible Solutions to the Euro-Crisis Offer Fiscal Sanity and Moral Responsibility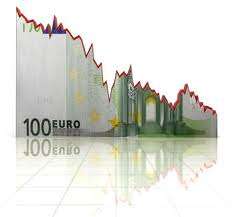 Greek Prime Minister Antonis Samaras will be meeting with eurozone leaders this week in the hope of convincing them to extend the deadline for austerity measures to be met. The Greek government is hoping that international creditors will hand over $38.8 billion next month. Without the funds Greece will almost certainly have to default on its debt. That Samaras is engaging in these meetings indicates that he is not confident that the troika audit will deliver good news.
If the troika audit does not recommend more Greek bailouts European politicians will rush to make the next move. The problem is that there is no agreed upon strategy for what to do if Greece did not meet the austerity conditions.
One option would be to let Greece continue to receive funds regardless of the Greek government's inability to get their budget under control. The German government is against this option and understandably wants some semblance of moral responsibility to be present in whatever assistance Greece might receive. While this attitude is prevalent in Merkel's government, Merkel seems to be warming to the idea of letting the Greeks receive bailout funds without having met the previously agreed upon austerity conditions. This would set a worrying precedent. Italy and Spain are far from stable, and Greece getting bailed out without fiscal reform could send a signal that would only worsen the crisis.
Finnish and German politicians have expressed their dissatisfaction with Greece receiving funds without having met austerity conditions. Both Finland and Germany have veto power over future bailouts, something that those in the Greek government should keep in mind.
The Germans in particular have opposed another plan, a favorite of French President Hollande and Italian Prime Minister Monti, the pooling of euro-zone debt through the issuing of Euro bonds. As some German politicians have pointed out, such a plan absolves responsibility of countries that engaged in feckless fiscal behavior and creates moral hazard.
Another realistic option is for Greece to default on its debt after the troika findings are released. This is hardly ideal, and not something the Greeks would welcome. However, taking the long-term view it is realistically the only way to slow down the fiasco that is the euro-crisis, though it would still leave many serious issues unattended.
Whether it is Germany leaving the euro or the emergence of a different sort of currency, the politically impossible options still remain the most attractive. Unfortunately for the people of Europe the tepid and unimaginative realistic options available offer no cause for optimism or acceptance of culpability on the part of certain European politicians. A real comprehensive and just plan for addressing the euro-crisis requires many European politicans and bureaucrats to voluntarily resign and accept responsibility for the standard of living about to be imparted to hundrdeds of millions of Europeans.