Check Out the New Trailer for Kathryn Bigelow's Bin Laden Killing Film Zero Dark Thirty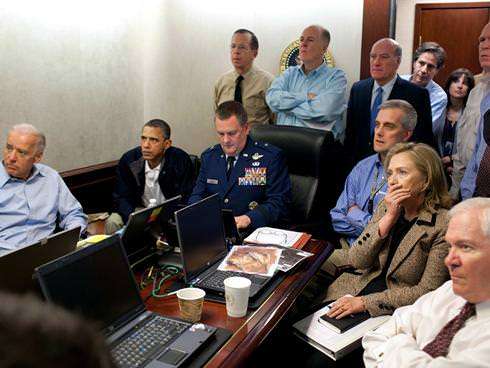 Say, remember the Bin Laden raid? Aaron Sorkin helpfully reminded us all of May 2011's weirdest news on the latest episode of The Newsroom, but if you need a refresher course in what happened, Kathryn Bigelow knows more than you do.
Okay, so maybe it wasn't as bad as the cranky conspiracy theorists say, but still, the new trailer for Zero Dark Thirty, to be released in December allegedly so as not to suggest a pro-Obama agenda (even though the president is not a character) is very "the story you think you know" but guess what… Kathryn Bigelow and company know more! Because she had access to CIA people, and you didn't.
It could be a good movie. Bigelow is talented. But for once, the urge to say "too soon" is not about sensitivity, only that we should have gotten the truth about the raid before it was fictionalized. We should be trusted with the photos of the body of the former number one enemy of the United States not because he was kept on ice for a decade, or whatever the hot new conspiracy theory might be, but because the fact that the people of the U.S. are treated like children who cannot handle proof that their government did what it said it did, is always infuriating. So is, a little bit, the editor of the trailer and the decision to use a declassified documents motif.
Check it out.