New York Deli Gets to Keep Serving "Instant Heart Attack"; Nobody Tell Mayor Bloomberg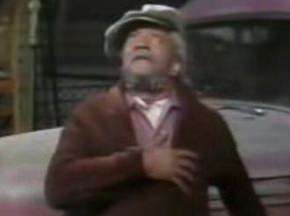 The Second Avenue Deli in New York City can keep serving a sandwich dubbed the "Instant Heart Attack," after they won a federal lawsuit against the Heart Attack Grill in Las Vegas, which claimed trademark infringement. Both sides claimed victory. From the New York Daily News:
"We feel that we've been vindicated," delighted deli owner Jeremy Lebewohl said. "We're doing what we've always done, what we do best, selling sandwiches."

Judge Paul Engelmayer also gave the deli the green light to start selling their $34.95 "Triple Bypass" sandwich…

The Heart Attack Grill took comfort in the fact that Engelmayer's ruling bars the deli from selling or advertising the two sandwiches outside of Manhattan.

"Today the federal district court in Manhattan recognized the national scope of HEART ATTACK GRILL's trademark rights, over the 2nd Ave Deli's limited use of instant heart attack on a latke and pastrami sandwich," the company said in a statement.
When I saw the USA Today headline, "'Heart Attack' sandwich can stay on N.Y. menu" I thought for sure it meant the Department of Health ruled it can stay on the menu after some ninny complaint, given how aggressively New York City's government has tried to convince New Yorkers about the dangers of large portions, salt, sugary drinks and God knows what else in the last three years and as Michael Bloomberg ramps up his food jihad in his third and (almost certainly) final term as mayor of New York City.
Reason on food