Pot School's Out
Medical marijuana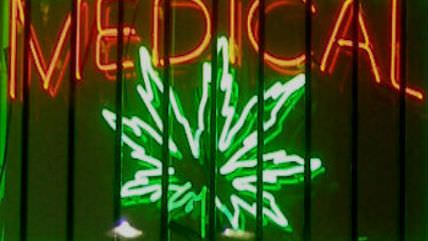 In April dozens of federal agents, including representatives of the Internal Revenue Service and the Drug Enforcement Administration, raided Oaksterdam University, a trade school for the burgeoning medical marijuana industry. They also raided the home of its founder, Richard Lee, and a dispensary he operated.
The federal agencies did not specify what they were looking for at the three Oakland, California, locations, and they made no arrests. The businesses were legal under California regulations, and Lee's dispensary had a permit from the city. Lee—the moneyman behind Proposition 19, the failed 2010 initiative to fully legalize adult marijuana possession in California—stepped down from running his businesses, fearing he might face federal drug charges.
As the San Francisco Chronicle reported, California's U.S. attorneys "said in October that they would aggressively prosecute many marijuana dispensaries as profit-making criminal enterprises. Since then, three dispensaries in San Francisco, one in Marin County and 50 in the city of Sacramento have closed under pressure, along with about 150 others throughout California."
Oaksterdam is still operating, but in a weakened state. Dale Sky Jones, the school's executive chancellor, told KTVU, a local TV station, that the raids "knocked the wind out of us," since the feds "seized all of our computers, curriculum, files and records, which we desperately need in order to operate the school."