Motorcyclist Busted So Police Can Peruse His Video Footage for Any Illegal Activity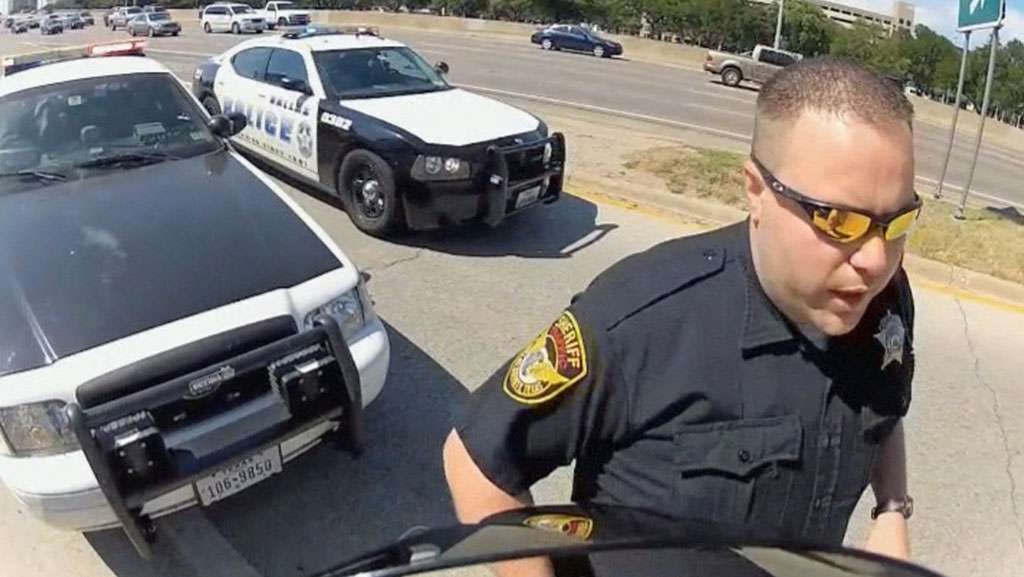 One of the charges leveled against police in recent years is that they seem to be slow to adjust to a world in which their actions are often caught on camera. The good result of that is the exposure of misconduct that has long been common but went unrevealed in the past. The downside is that, even with cameras trained on them, many cops still haven't reined in their behavior. Dallas County Deputy Sheriff James Westbrook splits that difference. He is obviously becoming accustomed to the proliferation of cameras around him — and he sees that as an opportunity for more misconduct. Carlos Miller has the exchange between Westbrook and motorcyclist Chris Moore at Photography is Not a Crime:
MOORE: "Was I doing something wrong? What am I being pulled over for?"

WESTBROOK: "The whole group of you guys."

MOORE: "No. I was not, individually. How can you pull me over?"

WESTBROOK: "The reason you're being pulled over is because I'm gonna take your camera and we're gonna use it as evidence of the crimes that have been committed by other bikers."

MOORE: "I have not committed any crimes, and you cannot take my personal property from me, sir."

WESTBOOK: "That's fine. Need to see your license and registration."
Ultimately, Westbrook decided to arrest Moore for driving with an obstructed license plate — a charge pretty clearly fabricated on the spot. The deputy also loses his cool, angrily slamming the door on his own cruiser after shoving Moore into the car as the man is questioning the bullshit charge and asking about the disposition of his bike. Moore spent eight hours in jail.
WFAA reports that the arrest is under review:
"We are looking into the conduct," said department spokeswoman Carmen Castro. "There has been no official investigation brought forward, but we are looking to determine if his conduct was appropriate for the situation at hand."
Oh, and we know all about the interaction because it was captured on that helmet camera the deputy was so hot to confiscate.