Flashing Headlights to Warn About Speed Traps Is Protected Speech, Sez Judge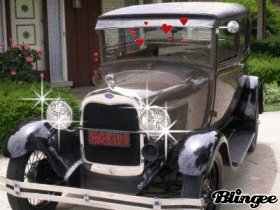 Meet Ryan Kintner, 25, American hero:
According to his suit, Kintner was home Aug. 10 when he saw a deputy park along a street and pull out his radar gun. Kintner then got in his car, drove a couple of blocks away, parked and pointed his vehicle at oncoming traffic and began flashing his lights.

He was ticketed a short time later.
On Tuesday, a judge in Sanford, Florida, ruled that flashing headlights with the purpose of communication—"hey neighbors, the freaking cops are trying to meet their ticket quotas on our block today," for example—is constitutionally protected speech.
Hero #2 is Kintner's lawyer, J. Marcus Jones:
"He felt the police specifically went out of their way to silence Mr. Kintner and that it was clearly a violation of his First Amendment free speech rights," said his attorney, J. Marcus Jones of Oviedo.

Jones has filed a similar but much broader suit in Tallahassee against the Florida Highway Patrol.

A hearing in that case is scheduled next month.

"This stuff is fun," Jones said after Tuesday's hearing.
Via Walter Olson.