College Student Daniel Chong Attempted Suicide After DEA Agents Locked Him in a Small Cell Without Food or Water for Five Days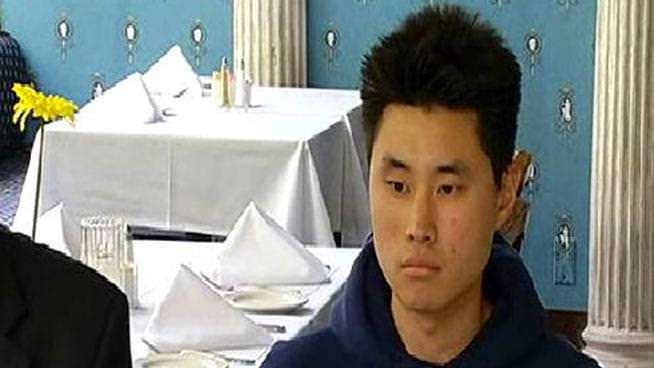 Several hours after Obama's drug czar told a room filled with Democratic power brokers at the Center for American Progress that the "war on drugs" was over, 23-year-old Daniel Chong sat down with NBC San Diego to recount the five days he spent handcuffed in a DEA holding cell without food or water after he was arrested at a "4/20 party."
During that period, Chong, a student at UC San Diego, was forced to drink his own urine because his cries for help, for water, and for food went ignored, or perhaps unheard, by DEA agents. By the third day, Chong said he was hallucinating. He tried to kill himself by breaking the lens of his glasses, cutting his wrists, and then swallowing the shards.
Chong said he was at a friend's house in University City celebrating 4/20, a day many marijuana users set aside to smoke, when agents came inside and raided the residence. Chong was then taken to the DEA office in Kearny Mesa.

He said agents questioned him, and then told him he could go home. One agent even offered him a ride, Chong said. No criminal charges were filed against him.

But Chong did not go home that night. Instead, he was placed in a cell for five days without any human contact and was not given food or drink. In his desperation, he said he was forced to drink his own urine.

"I had to do what I had to do to survive….I hallucinated by the third day," Chong said. "I was completely insane."

Chong said he lost roughly 15 pounds during the time he was alone. His lawyer confirmed that Chong ingested a powdery substance found inside the cell. Later testing revealed the substance was methamphetamine.

After days of being ignored, Chong said he tried to take his own life by breaking the glass from his spectacles with his teeth and then carving "Sorry mom," on his wrists. He said nurses also found pieces of glass in his throat, which led him to believe he ingested the pieces purposefully.

Chong said he could hear DEA employees and people in neighboring cells. He screamed to let them know he was there, but no one replied. He kicked the door, but no one came to get him.

By the time DEA officers found Chong in his cell Wednesday morning Chong was completely incoherent, said Iredale.

"I didn't think I would come out," Chong said.
According to the San Diego Union-Tribune, Chong and eight others were arrested at a party where DEA agents seized "18,000 ecstasy pills, marijuana, hallucinogenic mushrooms, a Russian rifle, two handguns and thousands of rounds of ammunition." Seven arrestees were booked at the county jail, and one was released. Chong was left in his cell.
A DEA official told NBC San Diego on Sunday, before Chong's name had been released, that the UC San Deigo student was locked up four days, not five, and said, "[W]e plan to thoroughly review both the events and detention procedures on April 21st and after." Chong will file his lawsuit against the agency on Wednesday.