4 Industries Getting Rich Off the Drug War
Several industries owe their profit margins, market shares, and-in some cases-very existence to the war on drugs.
In a 2011 interview, Secretary of State Hillary Clinton said that legalization is "not likely to work" because "there is just too much money in it." Clinton was talking about cartels, but the same holds true for the legal industries that owe their profit margins, market shares, and—in some cases—very existence to the war on drugs. Here are four industries you might not realize profit off the drug war.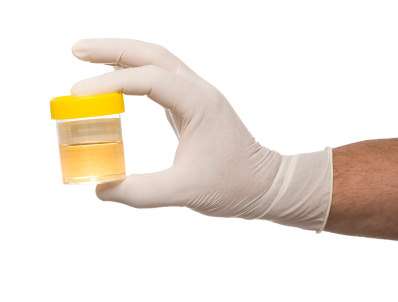 4.) The Drug Testing Industry
One of the highlights of President Barack Obama's 2012 Drug Control Policy report is a section encouraging drug-free workplace programs, which the report touts as "beneficial for our labor force, employers, families, and communities in general." The report also alludes to the administration's commitment to funding research for an oral drug test that can be conducted alongside a urine analysis.
An entire testing industry helped make those policies a reality, and is pushing for their expansion. One industry group, the Drugs of Abuse Testing Coalition, has spent $90,000 already in 2011-2012 lobbying for "Medicare reimbursement codes and payment rates for qualitative drug screen testing." Another group, the Drug & Alcohol Testing Industry Association, has retained the lobbying shop Washington Policy Association since at least 1999, but according to its filings, has spent less than $10,000 per year on lobbying since then. Another drug testing company, Bensinger, DuPont & Associates, was started by former director of the National Institute on Drug Abuse and former White House drug chief Robert DuPont.
These groups have successfully pushed for the passage of drug testing laws and regulations across the country, and were behind the Drug Testing Integrity Act of 2008, which made it illegal to buy, sell, manufacture, or advertise "cleansing" products that promise to help consumers "defraud a drug test." A new federal law that allows states to drug test people seeking public assistance is proving to be another boon to such companies: Florida has already spent $118,140 testing welfare applicants; or, $45,780 more than it would have spent if it had just given welfare to the 108 applicants who tested positive for drugs.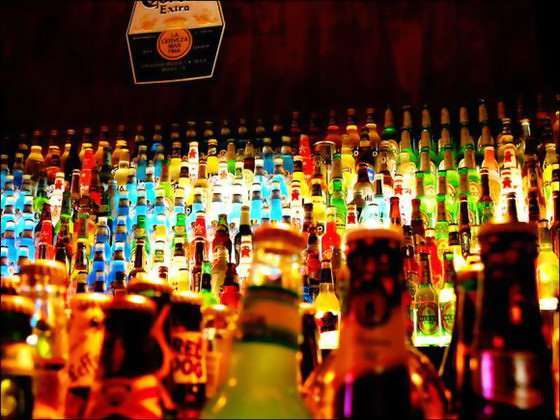 3.) The Alcohol Industry
Marijuana legalization advocates like to point out that pot is safer than alcohol, if for no other reason than no one has ever died from a marijuana overdose. They also like to point out that the booze industry has been working to subvert drug policy reform for decades, at least going back to the early 90s when the National Organization for the Reform of Marijuana Laws (NORML) FOIA'd the donation records for the Partnership for a Drug-Free America and found that it had accepted large donations from Jim Beam and Anheuser Busch.
Alcohol companies were less obvious about their opposition to legalization after being outed by NORML. That lasted until September 2010, when the California Beer and Beverage Distributors donated $10,000 to a police-run campaign opposing Proposition 19, California's marijuana legalization initiative.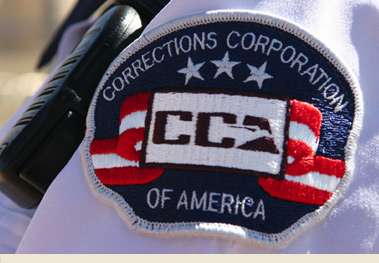 2.) The Private Prison Industry
Corrections Corp. of America (CCA), the country's largest private prison company, has donated almost $4.5 million to political campaigns and dropped another $18 million on lobbying in the last two decades. The company, and others like it, is up to its elbows in drug war spending. Its facilities house low-level drug users and contain in-house rehabilitation programs. CCA even trains its own drug-sniffing dogs. In 2010, the company had revenue of $1.67 billion. Florida-based GEO Group, which has given almost $4 million in campaign contributions and spent $2.28 million on lobbying since 1999, had revenue of $1.27 billion in 2010.
Nowhere is the private prison industry's reliance on the drug war more apparent than in CCA's 2010 report to shareholders. "The demand for our facilities and services could be adversely affected by the relaxation of enforcement efforts, leniency in conviction or parole standards and sentencing practices or through the decriminalization of certain activities that are currently proscribed by our criminal laws," reads the report CCA filed with the Securities Exchange Commission.
"For instance, any changes with respect to drugs and controlled substances or illegal immigration could affect the number of persons arrested, convicted, and sentenced, thereby potentially reducing demand for correctional facilities to house them. Legislation has been proposed in numerous jurisdictions that could lower minimum sentences for some non-violent crimes and make more inmates eligible for early release based on good behavior. Also, sentencing alternatives under consideration could put some offenders on probation with electronic monitoring who would otherwise be incarcerated. Similarly, reductions in crime rates or resources dedicated to prevent and enforce crime could lead to reductions in arrests, convictions and sentences requiring incarceration at correctional facilities."
According to a report from the Justice Policy Institute, lobbyists for the private prison industry have pushed "three strikes" and "truth-in-sentencing" laws across the country. Both types of laws adversely affect drug users.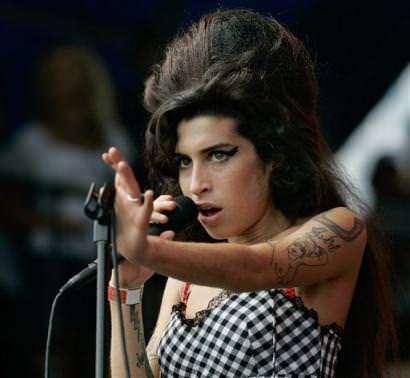 1.) The Addiction Recovery Industry
The business of treating addiction has come a long way since Bill Wilson developed the 12 Step program in the 1930s. It's now a huge industry with deep pockets, an impressive lobbying budget, and a vested interest in paternalistic public health policies. This industry has two big policy concerns: It wants the government to direct users—both hard and recreational—into addiction treatment facilities instead of jail, and it wants the government to require insurance companies to cover addiction treatment like it would any other illness. This doesn't mean the addiction recovery industry doesn't have voluntary clients, just that it wants government to declare drug use a disease, force anyone who has it to receive very specific treatment from very specific doctors, and have a third party pay the bill.
The addiction services industry didn't get this power by wishing for it. Since 1989, addiction services trade groups and individual companies have donated a combined $869,405 to political campaigns and spent almost $5 million lobbying in order to secure direct and indirect government funding of addiction services.
The biggest player on the rehab block is Phoenix House, which was started in 1967 by six Manhattan heroin addicts. Today, Phoenix House runs 150 addiction programs in 10 states, including in-patient and out-patient programs, as well as Phoenix Academy, a series of boarding schools for substance-using teens. Much of its $100 million budget comes from earmarks and government contracts: $250,000 for Phoenix House in Springfield; $480,000 for Phoenix House in Brentwood; $650,000 for Phoenix House in Dallas; $750,000 for Phoenix House in Brooklyn. The list goes on, and on, and on. Those earmarks don't come cheap, however. Between 2002 and 2011, Phoenix House spent $1.28 million lobbying.
Phoenix House also supports the Obama Administration's most recent pledge to spend more money on (much criticized) drug courts and other diversion strategies, as nearly all such programs shuffle drug users through addiction treatment centers. The company also invited former ONDCP senior advisor Kevin Sabet to pre-emptively attack legalization advocates on the Phoenix House website the day Obama's report was released.
The National Association of Alcoholism and Drug Abuse Counselors (NAADAC), which bills itself as "the nation's largest association of addiction focused professionals," has spent $134,000 on campaign contributions and $338,000 lobbying Congress since 1995. The most notable recipient is Rep. Jim Ramstad (R-Minn.), who's received $12,000 in campaign donations from the group. Ramstad is the co-chair of both the House Addiction Treatment and Recovery Caucus and the Law Enforcement Caucus, as well as a member of the House Ways and Means Committee's Subcommittee on Health. In 2008, Ramstad was rumored to be on Barack Obama's shortlist for drug czar. He has a history of earmarking money for addiction treatment facilities and programs, and once earmarked $250,000 for Minnesota Teen Challenge, an Assembly of God-affiliated rehab program that teaches "Addiction is a sin, not a disease."
Lobbying and campaign finance data courtesy of the Sunlight Foundation's Influence Explorer.
Mike Riggs is an associate editor at Reason magazine.