California Teachers: Accused Child Molesters Get Due Process, Former Adult Performers Not So Much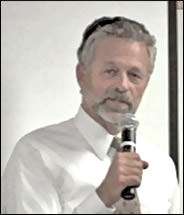 The Smoking Gun has a gallery of images from the adult film career of Stacie Halas, who was fired Wednesday from her job as a science teacher at Richard B. Haydock Intermediate School in Oxnard, California.
Oxnard School District Superintendent Jeff Chancer (whose office claims he is "out of the office attending a meeting" during what is certainly a big news week in OSD history*) in March told the Smoking Gun, "We're trying to determine if there's a nexus on what she does on her own time and what she does in the classroom."
However, Chancer's more recent comments suggest his objections have nothing to do with Halas' behavior in the workplace. "We're dealing with the disruption that we believe it would cause our district and the schools in our district if she were to return back to the classroom," Chancer says in this very self-amused story from KPCC's Don Frances. "Maybe it's not a crime as far as the penal code is concerned, but we feel it's a crime as far as moral turpitude is concerned."
There is no evidence that Halas performed in porn after her probationary period at the Oxnard schools began in 2009 [pdf]. And while most coverage of the story claims Halas' old videos were discovered by her students, an earlier version of the story held that it was an office worker at the school who found the video. There is also a shortage of evidence that parents were upset about the matter: When the school board held a meeting in March to discuss the Halas situation, nobody showed up.
The Oxnard SD is certainly entitled to remove a teacher it believes could become a problem in the classroom. Presumption of innocence is for criminal courts, not workplaces.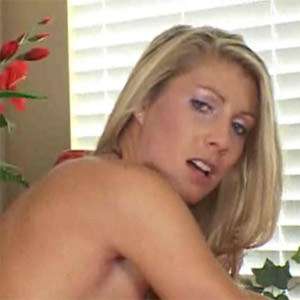 California schools already provide a level of due process for teachers most of us would envy in our own jobs. A spokesman for California Teachers Association, which represents Oxnard elementary and middle school teachers, tells me a standard dismissal includes an appeal procedure. Halas is entitled to a hearing before a three-member panel comprising an administrative law judge, a teacher selected by the school district, and a teacher chosen by Halas. She has 30 days to appeal.
But Oxnard's rapid dismissal of Halas is a pretty striking contrast with the Los Angeles Unified School District's tolerance of Mark Berndt, the Miramonte Elementary teacher accused of abusing at least 23 third graders. Complaints about Berndt first surfaced in 1994. In 2008, one girl's parents also complained, and the principal at the time responded by transferring the girl to a class taught by accused child molester Martin Bernard Springer.
The school's inaction against Berndt in 1994 has been explained by the fact that a Sheriff's Department investigation did not result in charges. But again, the state's burden of proof in a criminal case is, and should be, higher than an employer's burden of proof in a termination case. Burger King would have lost no time 86ing a controversial employee. Why should a public school system?
It's a different school district and a different teachers union. But it's interesting: Whatever snickers Halas might have inspired from her students (and public broadcasting reporters), she wasn't a threat to her class. And yet she's fired, while an alleged child abuser kept his job for 18 years. These two Golden State stories, which like all tales of California are creepy and ridiculous at the same time, raise an important question: Is the goal of public education to educate kids while not hurting them, or is it to avoid embarrassment?
* An earlier version called the Halas dustup "the first big news week in OSD history." That dubious distinction should probably go to the E.O. Green Junior High shooting.