Tim Cavanaugh Talks Secret Service Hookers With Jerry Doyle: 3:30 p.m Eastern (12:30 Pacific)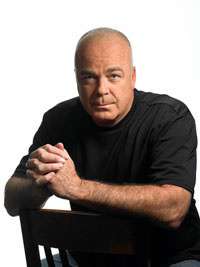 Reason.com Managing Editor Tim Cavanaugh will discuss the Secret Service's ho-happy ways today on the Jerry Doyle radio show at 12:30 PM Pacific Time (3:30 PM Eastern).
Possible topics: Are shady Colombians trying to blackmail the President's men?
Were these just 11 bad apples, or does the scandal show the whole organization is screwed up?
Did Rush steal my joke? (And if so, should I get working on new Sandra Fluke put-downs?)
Why does "wheels-down party" sound like the kind of service Scotty Bowers would have provided for Clark Gable?
Just how "rigorous" will this investigation be?
When Time says we need to focus on the real issues at the Summit of the Americas, do you say, "BO-ring"?
As always, agents, hookers, full-service bellhops, Grid Epsilon Irregulars, blackmailers, sex fiends and others are urged to join in.
Time: 1:30 PM Pacific Time today (4:30 PM Eastern).
Place: Jerry Doyle's show is on 230 radio stations around the country. Times seem to vary and are shrouded in mystery like radio itself. To find a local station, click here.
To listen live, click here.
For archives, click here.