Reason-Rupe: 58 Percent of Americans Expect Employer Mandate Will Lower Pay
A new Reason-Rupe poll finds a majority of Americans (56 percent) favor a provision in the new health care law that requires employers with more than 50 employees to provide health insurance or else pay a fine.
At the same time, 58 percent of Americans expect the employer mandate to drive employers to pay their workers less, 29 percent expect no significant impact on pay. Even among those who support the provision, 50 percent expect employers to reduce pay.
Moreover, nearly half of Americans (47 percent) expect the employer mandate will lead employers to lay off workers. 39 percent think it will not significantly impact employers' hiring decisions.
In the midst of a weak economic recovery, it could be problematic that the public expects this provision to potentially lead to lower incomes and layoffs.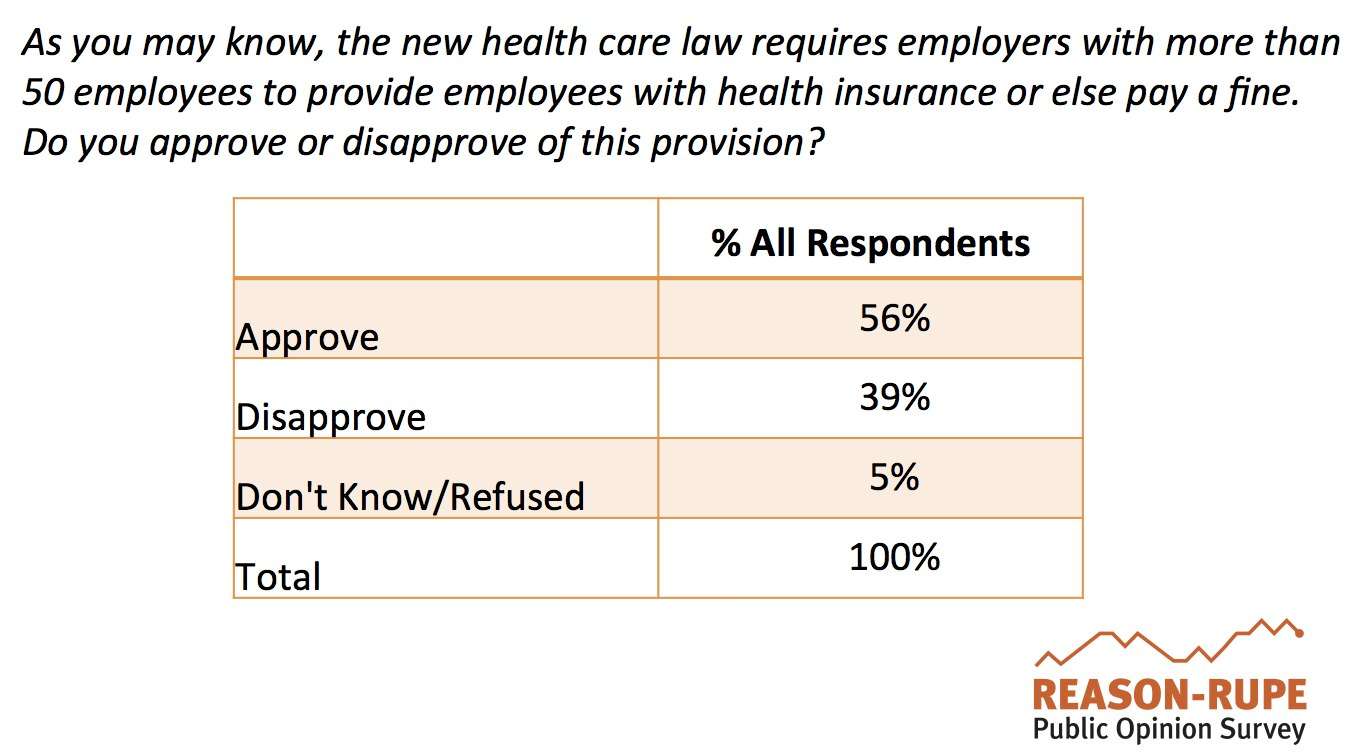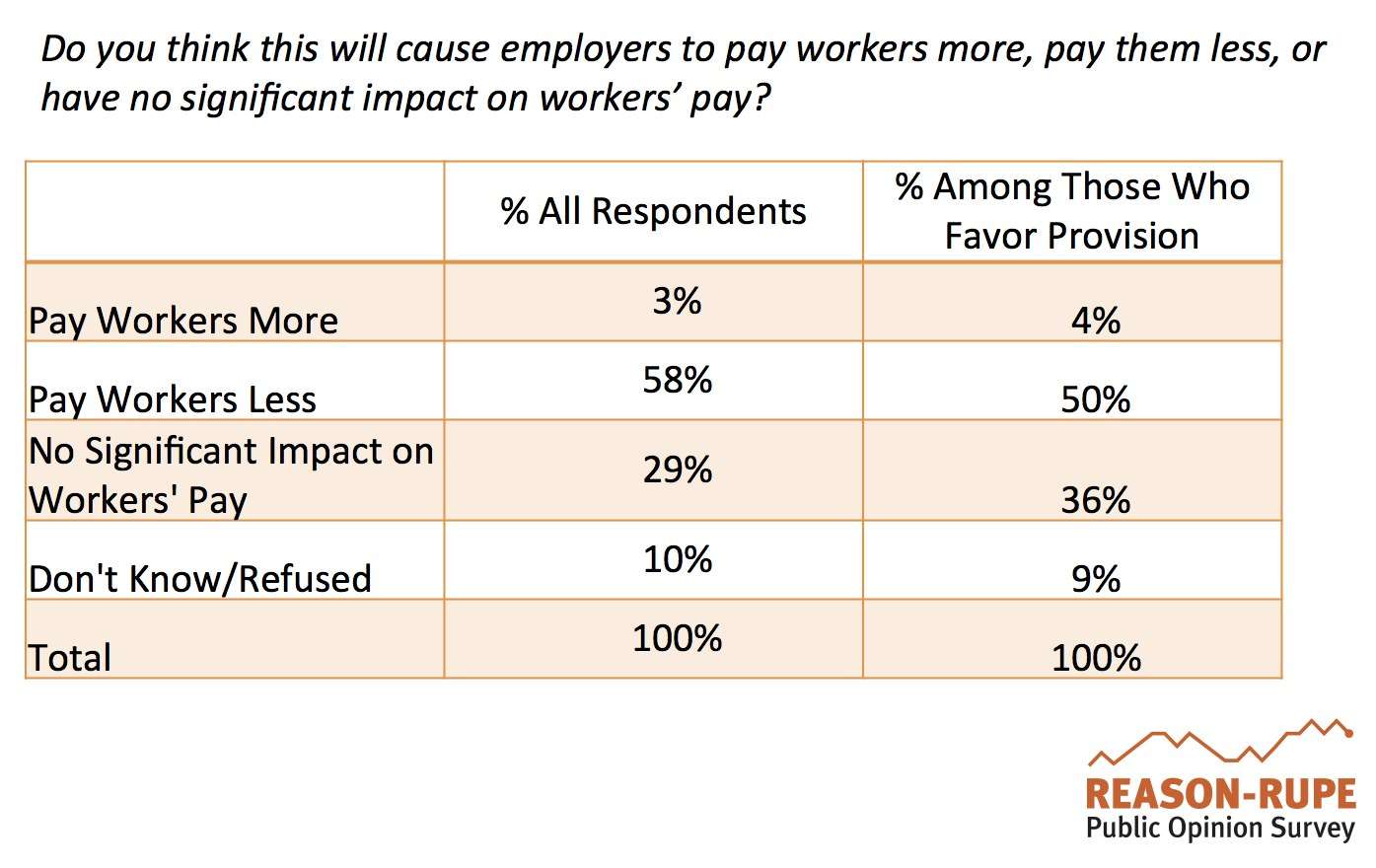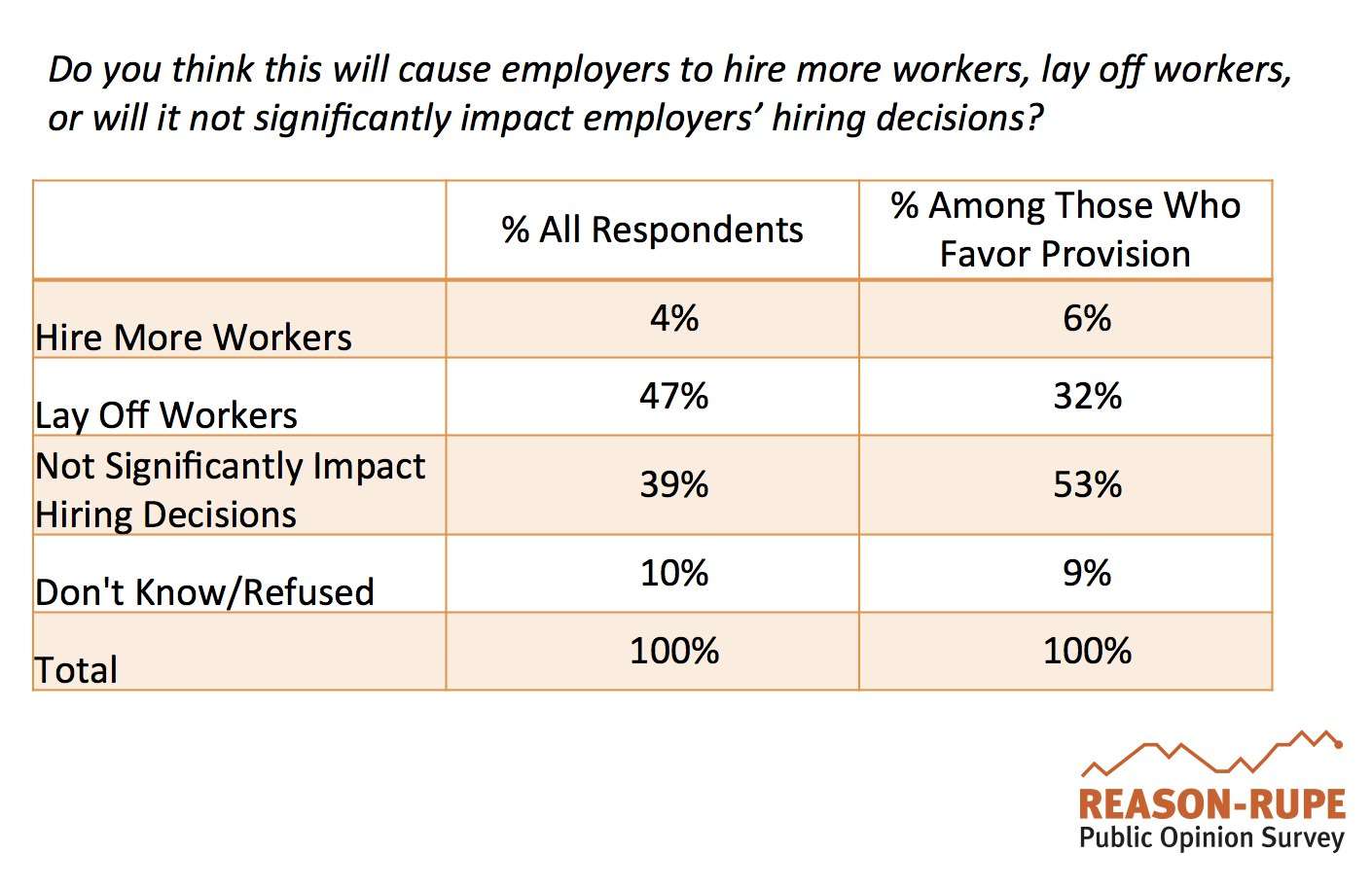 Among those who favor the employer mandate provision, over half (53 percent) do not believe it will lead to layoffs. This suggests more people would oppose the provision if more thought it would result in layoffs.
However, among those who favor the employer mandate, half expect lower worker pay. One might infer that because of the difficulty and disincentives for accessing portable health insurance, independent of employers, individuals are willing to take a pay cut in order to gain access to the health care market. However, if this regulation were to cause people to lose their jobs they could also lose their access to the health care market.
Full poll results found here.
Nationwide telephone poll conducted March 10th-20th of both mobile and landline phones, 1200 adults, margin of error +/- 3 percent. Columns may not add up to 100 percent due to rounding. Full methodology can be found here.
Emily Ekins is the director of polling for Reason Foundation where she leads the Reason-Rupe public opinion research project, launched in 2011. Follow her on Twitter @emilyekins.