Invisible Children, Invisible Finances? Kony 2012 Creators Stonewall Critics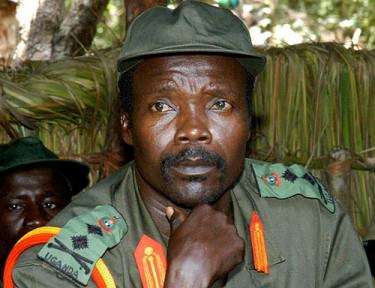 Last night, Invisible Children (IC) released a new video to address criticisms of their widely seen Kony 2012, a documentary about Ugandan warlord Joseph Kony. In this video, IC's CEO Ben Keesey adamantly insists IC is not a "slacktivist" organization. He also addresses some criticisms of their financial record, like travel expenses. In addition, since IC claims to be "fully transparent from top to bottom," you can even tweet questions to IC. Keesey promises he'll answer some of them in a future video.
But despite this new video, IC still has not addressed serious criticisms of the organization. First, IC has refused to disclose information to the Better Business Bureau (BBB). In a press statement, the BBB declared:
The BBB Wise Giving Alliance has tried for six years to get Invisible Children to cooperate in a charity review. Since 2006, BBB has sent 18 letters (12 via Certified Mail) to the non-profit behind the Internet phenomenon Kony 2012 video, but has received no response.
H. Art Taylor, President and CEO of the BBB Wise Giving Alliance, seem befuddled by IC's intransigence:
I don't understand their reluctance to provide basic information. The whole point of the effort is to shine the light of truth on a terrible atrocity, and yet they seem to be reluctant to turn that light on themselves. It's really unfortunate, because their campaign has the potential to inspire and galvanize millions of young activists and future philanthropists."

We don't assume that nondisclosure is proof of bad faith, but the vast majority of national charities we contact (70%) demonstrate their commitment to transparency by providing the Alliance with requested information so that we can produce reports for public inquirers.
Furthermore, the new IC video did not comment on the nonprofit's new source of windfall. One of the first blogs to call attention to IC's finances, Visible Children, notes that IC has sold over 500,000 action kits over the past week. At $30 a piece that equals roughly $15 million in revenue. The action kits include posters, stickers, a Kony bracelet, etc. According to IC, if you buy an action kit, "people will think you're an advocate of awesome."
But not a humanitarian.
In an interview with GOOD magazine, Jedidah Jenkins, IC's director of ideology (yes, that's his real title), explained IC's finances and mission:
Thirty-seven percent of our budget goes directly to central African-related programs, about 20 percent goes to salaries and overhead, and the remaining 43 percent goes to our awareness programs. Those include things like flying Ugandans to America to go on cross-country awareness tours we pay for. And our staff in America has to go to Uganda, too. We got criticized for spending $1 million on travel expenses, but getting 130 people around the country and around the world is expensive. But aside from that, the truth about Invisible Children is that we are not an aid organization, and we don't intend to be. I think people think we're over there delivering shoes or food. But we are an advocacy and awareness organization. [Emphasis added.]
How many people who bought these action kits know they're funding hipsters uploading videos to Vimeo? Unless IC radically overhauled it financial structure, only 37 percent of the money raised from these action kits will directly help people in eastern Africa. At best. Everything else will fund overhead, salaries and raising awareness. But with over 75 million views on YouTube, Kony 2012 is already the most viral video ever. How much more awareness does this organization need?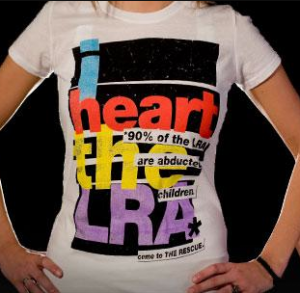 Indeed, now that Kony is world famous, there will be more calls to take action to "stop Kony." But once again, IC's new video didn't elaborate on what actions the U.S. and the rest of the international community should take. President Obama has already deployed 100 "combat equipped" miltary advisers to not just Uganda, but the Central African Republic, the Democratic Republic of the Congo, and South Sudan. However, IC has said it will outline the "next steps" in a future video (I'm sensing a trend here.)
In a previous post, I elaborated on the human rights abuses committed by the nations that pursue Kony and raised questions about sending these advisors:
Placing ground forces on eastern African soil has already escalated the fight against the L.R.A. The movie shies away from Operation Lightning Thunder as well as the policy implications for Obama's deployment decision: if these 100 advisors fail to stop Kony, what's the next step for the United States? More advisors? Drone strikes? Selling weapons to Uganda et al.? And what happens if Kony is arrested, but the L.R.A. continues to fight on?
While these questions have yet to be answered by IC, the organization does link to a February 2012 white paper, "Peace Can Be: President Obama's chance to help end LRA atrocities in 2012," drafted by Paul Ronan for Resolve, a research organization dedicated to "ending the LRA's reign of terror." IC calls this "the best researched paper supporting the policy position of the Kony 2012 campaign"
Yet according to the very white paper IC links to, stopping Kony won't stop the L.R.A.:
…even if Kony and the two other ICC-indicted LRA commanders, Ongwen and Okot Odhiambo, are apprehended, remaining LRA commanders could still pose a significant threat to civilian populations. (13)
Currently, there are around 60-70 L.R.A. commanders (9) and anywhere from 200 to 400 L.R.A. fighters in total. So while arresting and/or killing Kony would be a poignant symbol, it would not do much to stabilize the region. Some other commander would merely take Kony's place.
Tellingly, Uganda, which suffered the most from L.R.A. attacks, has reduced its commitment to stopping Kony. Currently, Uganda has only 1,500 soldiers pursuing the L.R.A. That's "one-third of its original force." Instead, Uganda has been redeploying its forces to join the African Union's mission to combat al-Shabab (AMISOM) in Somalia. Right now, Uganda has deployed 6,000 soldiers to AMISOM and has even promised to send an additional 2,000. According to the Resolve paper,
Al-Shabab poses a far more dangerous threat to Ugandan and U.S. national security interests than the LRA, especially following the July 2010 bombings in Kampala, Uganda, that killed 74 people, including one American. (18)
So even the Ugandan government deprioritizes the L.R.A. Yet Resolve wants the U.S. to "encourage more troops and more helicopters to counter-LRA operations," while the United States should fund these helicopters and communications equipment. (20)
In addition, the U.S. hasn't had that much success with the other nations who fight the L.R.A. One of Resolve's policy recommendations is to:
Directly engage with senior Congolese officials to immediately allow Ugandan forces to resume operations against LRA commanders and groups in Congolese territory (5)
That's easier said than done. In an interview with a Resolve reporter, it's revealed that
Congolese President Joseph Kabila claimed that he was not consulted about the deployment and found out about it while surfing the internet. (13)
Either there was a severe lack of oversight in the Obama administration or the administration has little confidence in the Congolese military. If the latter, this would have been quite prescient. These U.S. advisers haven't had much luck training the local forces:
In Congo, the U.S. advocated for the U.S.-trained 391st battalion of the national military to deploy to northern Congo in April 2011 to protect civilians from LRA raids, and contracts two advisers to counsel the battalion. Though initially welcomed by local communities appreciative of the battalion's professionalism compared to other Congolese forces, the battalion has yet to prove it can actively protect civilians from LRA raids. (15)
Ronan's report even mentioned some of criticisms about sending soldiers into Uganda, the Central African Republic, the Democratic Republic of the Congo, and South Sudan:
At the hearing, some Members of Congress expressed reservations about sending advisers to help defeat a rebel group that poses no direct national security threat to the U.S. at a time of mounting concern over budget deficits and ongoing military engagements in Iraq, Afghanistan, and Libya…

The President's decision to invoke the War Powers Resolution without clarifying whether it intends to follow reporting requirements rekindled frustration from some Members of Congress over his refusal to request permission for the use of military force in Libya. (12)
Couldn't have said it better myself.
Here's my original post on Kony 2012. Buzzfeed on Kony 2012 racism.