Beantown Blasts Cavanaugh Over Romney, Obama and John Kerry's Ghost*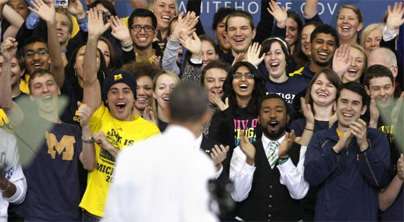 In a great leap forward for Marconi-set technology, Boston's WRKO (AM 680) makes its guest appearances available in recorded form on the positronic computerwebs.
That means my appearance the other day with Reason campaign correspondent Garrett Quinn is available for your listening pleasure.
We talked about Mitt Romney's prospects against Barack Obama in the upcoming presidential election.
In another proof that you never know what part of anything you write will catch people's attention, my throwaway observation that this year's Republicans are in a position similar to that of 2004's Democrats (rejecting candidates who actually move their hearts in favor of one they don't care for but believe will be electable) turns out to be what got Boston fired up. WRKO's listeners spent most of the air time making the point (with which I agree) that John Kerry and Mitt Romney are actually pretty dissimilar people. (That said, why can't all radio shows have live call-in? It's the best thing about radio.)
You can listen here, and the audio is embedded below.
Warning: Boston accents dead ahead…
* Sticklers will claim that John Kerry cannot be a ghost because he is not yet dead, but this is not correct. He can't be a ghost because he has no soul.