Tim Cavanaugh Talks California Budget Blues on L.A. Fox News: 10 PM Pacific Time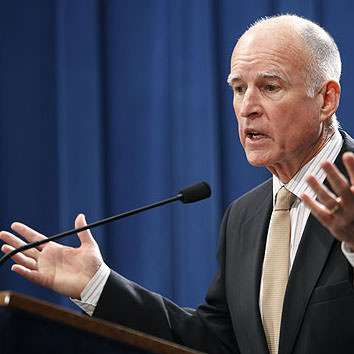 If you live in Los Angeles, catch Reason.com managing editor Tim Cavanaugh on local Fox news tonight at 10 PM and 11 PM.
Topic: Gov. Jerry Brown released his 2012-2013 budget proposal [pdf] late this afternoon.
With cuts to welfare and Medi-Cal, a reasonably ambitious pension reform scheme, suspiciously optimistic revenue projections, calls for higher taxes, a $9.3 billion deficit (which longtime Golden State watchers will recognize as an improvement over past years), and a threatened $4.8 billion cut to schools and community colleges, it's a real 167-page saga.
How much of it is for real? How much is poison-pill posturing to push through tax hikes? Does the pension reform have a prayer? Who will be the first to call this collection of fatty blobs (including $23 million million for additional staff and administrative costs for the High-Speed Rail Authority) an "austerity budget" filled with "devastating cuts"?
All this and more, explained in plain English (you can work blue after 9 o'clock, right?).
Where: KTTV Fox, Channel 11.
When: Starting at 10 PM.