Washington Uses Liquor Freedom Law To Make Liquor Less Free
When Washington state voters passed Initiative 1183, they intended to end the state's lingering, Prohibition-era "experiment in alcoholic socialism."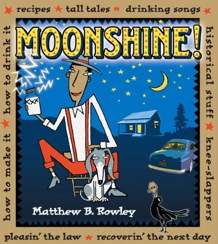 Instead, writes author and moonshine expert Matthew Rowley on his Whiskey Forge blog, the Washington Liquor Board has seized on the opportunity to raise liquor taxes and issue new rules interpreting the initiative as preventing local distillers from selling to restaurants or bars until March 1, 2012:
[R]ecent interpretation by the Washington Liquor Control Board has left some distillers wondering, rightly, whether their businesses will survive…

[Distiller Orlin] Sorensen has urged his fellow distillers in the Washington Distillers Guild that they "need to remind the liquor control board that the voter's intent of 1183 was to privatize liquor, not raise taxes and fees on craft distillers and handcuff them from doing business in the state."
More details on the Liquor Board's tactics are available from reporter Josh Kerns' story over at MyNorthwest.com. And watch below to see Rowley talk about why it's time to finally "Free the 'Shine" and really end Prohibition.