After Crusading Against "Internet Sales Tax" Legislation, Amazon Is Now Totally Cool With It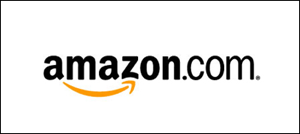 In a press release today, Amazon announced that it now officially supports the Marketplace Fairness Act*, which would force online retailers to become tax collectors in states where they have no physical presence, contradicting Supreme Court precedent.
"Amazon strongly supports enactment of the Enzi-Durbin-Alexander bill and will work with Congress, retailers, and the states to get this bi-partisan legislation passed," said Paul Misener, Amazon vice president, global public policy.
As Ars Technica's Nate Anderson notes, just a few months ago Amazon was still crusading against efforts by states like California to turn the online retailer into a tax collector:
"We oppose this bill because it is unconstitutional and counterproductive. It is supported by big-box retailers, most of which are based outside California, that seek to harm the affiliate advertising programs of their competitors," Amazon wrote in a letter this summer. "Similar legislation in other states has led to job and income losses, and little, if any, new tax revenue. We deeply regret that we must take this action."
But now the online retailer has done an about-face. "It's a win-win resolution," the press release read, "and as analysts have noted, Amazon offers customers the best prices with or without sales tax."
Perhaps those analysts also noted that fighting myriad proponents of an internet sales tax is exhausting, especially when the company's size and efficiencies would ensure that complying with any new tax legislation would be easier and less costly than for most of its competitors.
Read recent Reason coverage of internet sales tax developments here, and Veronique de Rugy's extensive treatment of the topic here.
*UPDATED: A previous version of this post erroneously referred to the legislation Amazon now supports as the "Main Street Fairness Act."