Ron Paul, Obstetrician: No Abortions, No Federal Money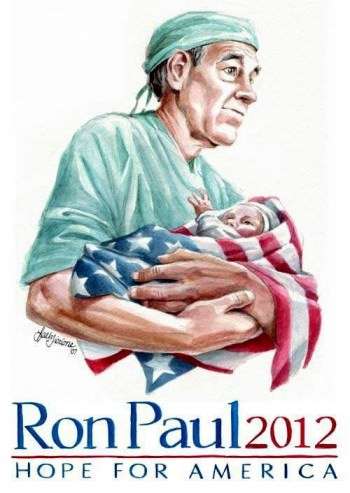 NPR has an interesting feature about presidential candidates' first jobs. Up today was Rep. Ron Paul (R-Texas), and his medical practice. I found this part to be most interesting:
Eventually Paul got so busy he took on a partner. Jack Pruett, who was then fresh out of his obstetrics/gynecology residency, says when he first sat down in Paul's office, he was told there were two stipulations he would have to agree to before joining the practice.

"He said, 'No. 1 is we will not perform any abortions.' And I said, 'That's fine; I can live with that. What's No. 2?' " he remembers.

No. 2, says Pruett, was that the practice would not participate in any federal health programs, which meant, as Paul described it, "that we will see all Medicare and Medicaid patients free of charge, and they will be treated just like all of our other patients, but we're not going to charge them and accept federal funds."

Still in debt from his medical training, Pruett said that was a little harder for him to swallow. "But I liked Ron, so I decided I would agree to that, too. And in all those 20 years, we never accepted one penny of federal money. We saw all those patients for free, delivered their babies for free, did their surgeries free; whatever they needed we did, and we didn't charge them."
Whole thing here. Reason on Ron Paul here, including his profile in our Presidential Dating Game.