Springfield Police Arrive Seven Months Late for a Suicide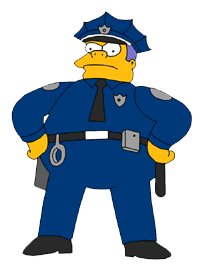 Yesterday police in Springfield, Oregon, acting on a tip from the FBI, broke into a man's condominium to prevent him from killing himself. They believed the situation was urgent because the man had purchased a mail-order suicide kit. Seven months ago. For a local newspaper reporter who was doing a story about suicide kits.
According to the Eugene Register-Guard, which employs both the unnamed man and the reporter he was assisting, the "FBI teletype" (really?) failed to mention when the suicide kit, a "helium hood" consisting of a plastic bag and plastic tubing, had been purchased. Still, the cops could have discovered from a quick Google search that The GLADD Group, the source of the kit, was shut down last May, when the FBI raided the El Cajon, California, home of its nonagenarian proprietor, Sharlotte Hydorn. The Register-Guard says their sense of urgency was heightened when the condominium complex's manager reported that he had seen the kit buyer "carry a bag into his house earlier in the day." And who does that unless he's about to off himself?
The condo owner, who was not home when the police broke down his door, does not fault them:
He's not angry at Springfield police for kicking in his front door and damaging an interior door that had been shut.

"I'm going to put it all down as a misunderstanding," he said. "I thanked [the police officer who spoke to him on the phone about the incident] for taking it seriously and making sure that I was OK."
This attitude is understandable only if you take it for granted that police have a legitimate role in standing between a man and his self-chosen death. The FBI has been giving the names and addresses of Hydorn's customers to local police departments so they can do "welfare checks" on them, which evidently involves breaking into their homes just in case they're about to use the kits they bought. The Register-Guard says Springfield's finest decided to knock down the condo door "after conferring with a police captain who urged them to force their way into the home in case the man needed immediate help." But they were not there to help; they were there to hinder—to forcibly prevent someone from ending his life in the privacy of his own home for reasons he considered sound. When someone goes to the trouble of ordering a helium hood and waiting for it to arrive, it is safe to say that he has put some thought into the decision and is not acting on impulse. When the state intervenes in such a situation, it is asserting that the man's life is not his own and that he may not give it up without permission. That kind of liberty-trampling, government-as-god arrogance is a bit more objectionable than a simple "misunderstanding."
In a June column, I contrasted Hydorn's do-it-yourself approach to suicide with Jack Kevorkian's preference for medical gatekeepers.