Remembering 9/11: No, You're an Astroturf-Funded Protester!
I happened to be at Ground Zero this weekend, as my wife was covering the anniversary events. Here was the view from our hotel window at around 9 AM on 9/11/11: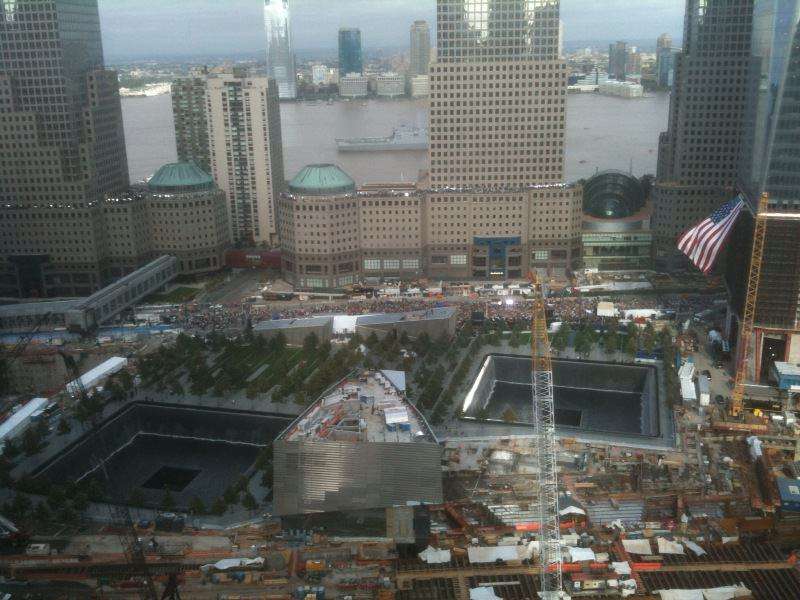 FWIW, I thought the footprint-fountains were pretty neat, and sources say they were staggering up close.
Since I was on babysitting duty, there wasn't much time or inclination to linger around the mass grave, but here are two other photos (taken on 9/10) of possible interest. First, a field full of flags near the tip of the island, one for every person killed 10 years ago: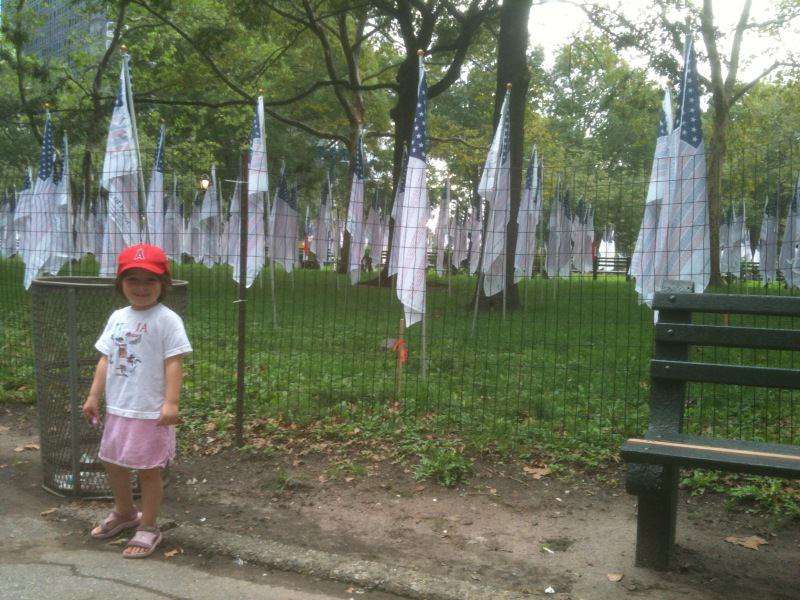 And second, the NYPD has its very own Navy!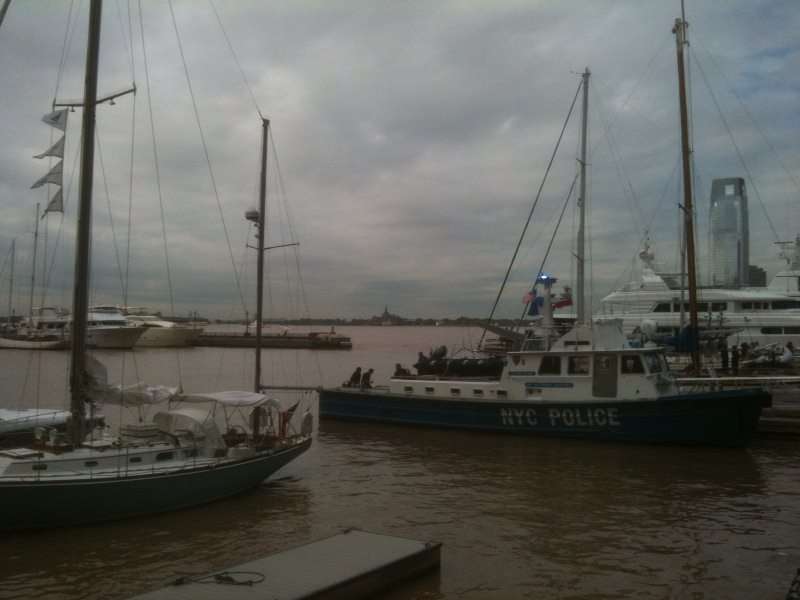 My favorite 9/11-themed moment came on anniversary morning (no pictures, alas). I was escaping the scrum and heading toward the Brooklyn Bridge, maudlin echoes of Paul Simon's "Sounds of Silence" croaking through the canyons, when I happened upon two reliably off-kilter protesters (the site was chock-a-block with Truthers, God Squadders, and God-Knows-Whatters, playing dueling sandwich boards). These two were from opposing camps–she a noseringed left-of-center something-or-other, he a possible LaRouchite. They had no audience, but they had the exact same suspicion:
She Bear: "Who's paying for you to be here?"
He Bear: "Who's paying for you to be here?"
Back and forth it went. It apparently didn't occur to either person that you could just walk down to Lower Manhattan with your sandwich board and insane fliers and start haranguing tourists all by yourself.