Obama: Ban Discrimination Against Non-Workers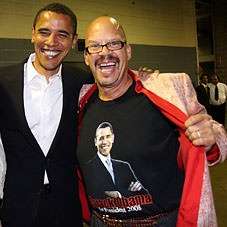 President Obama has given verbal support to a bill in the spirit of New Jersey's recent ban on currently-employed-only job advertising.
In my recent column about high-profile unemployees, I noted the existence of a federal bill to ban discrimination against people who are not currently working.
"Fair Employment Opportunity Act of 2011" (H. R. 2501), sponsored by hipster Rep. Rosa DeLauro (D-Connecticut), would punish employers and employment agencies who make hiring decisions based on an applicant's employment status; post want-ads that "indicate an individual's status as unemployed disqualifies the individual for a job"; or give applicants different treatment based on whether they're working.
The bill [pdf] contains a seemingly wide escape-clause:
Notwithstanding any other provision of this Act, consideration by an employer or employment agency of an individual's status as unemployed shall not be an unlawful employment practice where an individual's employment in a similar or related job for a period of time reasonably proximate to the hiring of such individual is a bona fide occupational qualification reasonably necessary to successful performance of the job that is being filled.
Having done many varieties of grunt work during the too-frequent lulls in my career as a skylarking popinjay, I can't think of any job where the above language does not apply. The more frequently you do something, the better you get at it. That applies even to the absolute minimum work requirement: showing up. The "bona fide occupational qualification" exception in discrimination law is usually an attempt to apply common sense to the quest for difference-blind hiring (a synagogue can insist on hiring only Jewish rabbis, a production may audition only males to play Hamlet, and so on). If some jobs can require that you have a recent work history, which ones can't?
The bill's prescriptive language around advertising should also concern supporters of free expression and the right to contract, and the micromanagement of hiring decisions is objectionable on general backseat-driving grounds.
None of these are concerns for President Obama, however. In this excerpt from a Tuesday appearance on the Tom Joyner Morning Show, the president appears to support this legislation:
SYBIL WILKES: Could you talk—I'm sorry, Mr. President. Could you talk about the long-term unemployment? Because is there going to be something to do with people who are saying that—employers are saying the law—if you're unemployed, we don't want to hear from you. And these are people that are saying that they're not getting the looks that they need to get from employers regarding possible jobs.

Well, there is no doubt that folks who have been unemployed longer than six months have a tougher time getting back into the job market. Now, the single most important thing we can do is just have the economy strong so that employers aren't as choosy because they've got to hire because their businesses are expanding.

But we have seen instances in which employers are explicitly saying we don't want to take a look at folks who've been unemployed. Well, that makes absolutely no sense, and I know there's legislation that I'm supportive of that says you cannot discriminate against folks because they've been unemployed, particularly when you've seen so many folks who, through no fault of their own, ended up being laid off because of the difficulty of this recession.
DeLauro is also the sponsor of the Layoff Prevention Act of 2011 (S. 1333), along with Sen. John Reed (D-Rhode Island), who I think was played by Warren Beatty in an Oscar®-winning film. That bill would create new requirements for "work sharing" programs wherein employers must reduce hours for all employees rather than firing some, and taxpayers would make up the lost wages from the reduced hours. (The bill would still leave employers on the hook for employee benefits.)