Why You Can't Take a Cruise From Brooklyn to Baltimore, or L.A. to San Francisco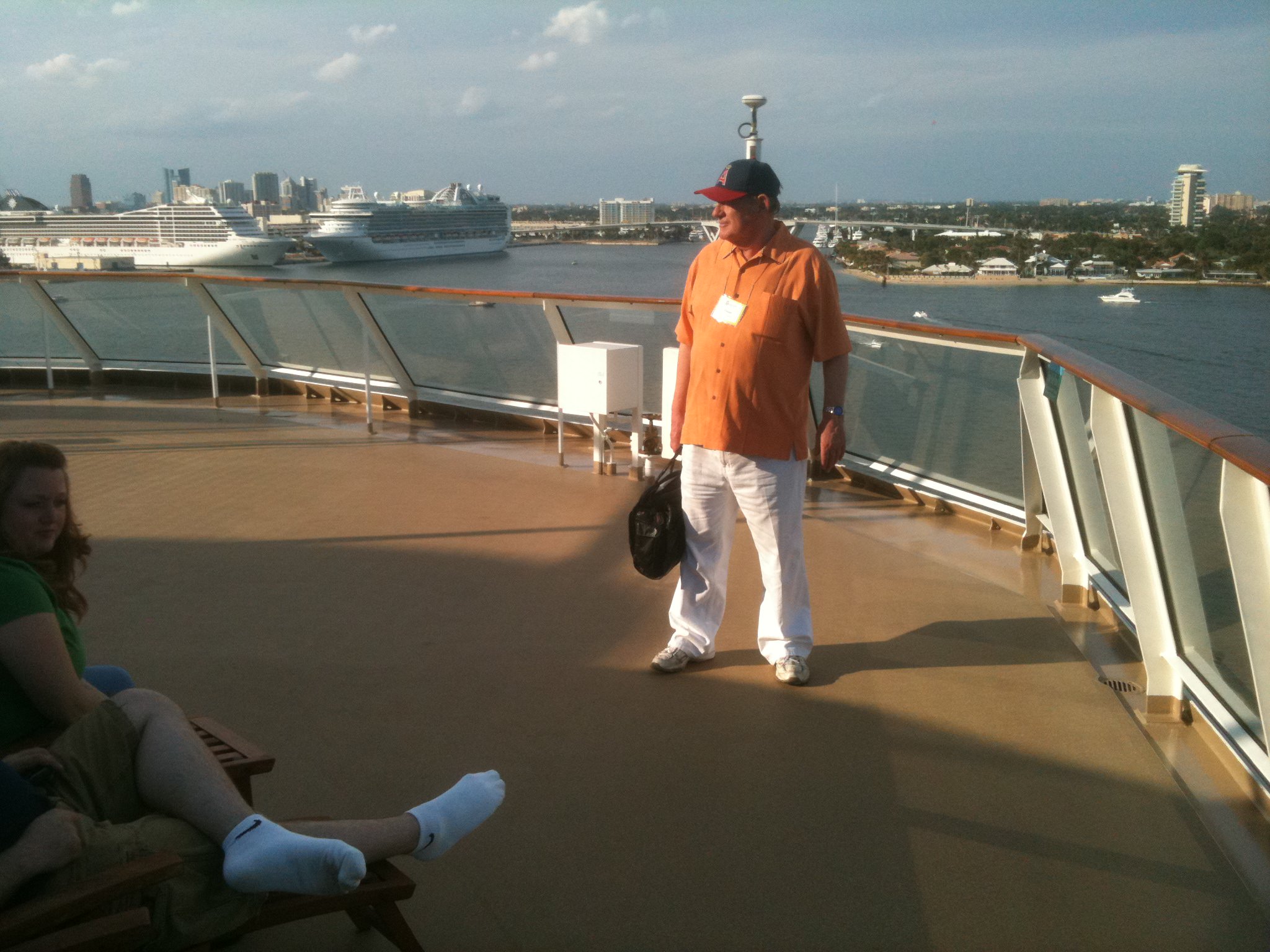 Noted cruiser Steve Smith, that favorite target of Hit & Run commenters, gets his closet libertarian on with this rant against the little-known Passenger Vessel Services Act of 1886 (PVSA), which effectively bars cruise ships from sailing between American cities. Excerpt:
[The PVSA] force[s] cruiseships going from one US city to another to either stop at what is called a "far foreign port" (ie., outside of North America), or to stop at a foreign port within North America before returning to the American port of embarkation. Thus, a cruise ship cannot start in Los Angeles and end in San Francisco unless it stops in Tokyo or Lima first. But it can start in Los Angeles, go to San Francisco, then later end in Los Angeles, as long as it stops in Ensenada, Mexico or Victoria, British Columbia first.

And effectively, almost all cruise ships are considered "foreign vessels" for purposes of this act, regardless of whether the line is a domestic corporation, since almost all cruise ships are built overseas. […]

[T]he consumer is shortchanged, since we: a) have to spend more money to take an unnecessarily longer cruise, and b) have fewer consumer choices as to which ship to take, since the domestic market is already saturated with ships taking the same routes to the same locales. Moreover, dockworkers and others who benefit from having busy and profitable ports are screwed by the PVSA, since few cities are close enough to foreign ports to make cruising out of those cities a worthwhile proposition.

And who likes this law? Cruise lines, of course. If the law were to be repealed, the increase in the number of short, affordable cruises within the United States would be exponential. One of the most popular cruises at present is the weekend "booze cruise" that leaves a US port, sails to a nearby foreign locale, like the Bahamas or Ensenada, and back. The typical passenger on such a cruise is much less affluent than the seagoing traveler who typically sails on the larger ships; given the option of taking a weekend cruise from LA to San Francisco and back, or from Baltimore to Brooklyn, or to and from cities on the Great Lakes, more people would sail than ever before. But that would also entice other ships into the market, so the market share of the half-dozen or so companies that control the US market would plummet.

In effect, the PVSA provides for the cruise industry what the pre-1980 regulation of the passenger airlines did for flying; it has created a non-responsive, expensive business oligopoly that caters to the well-off, and prevented the creation of innovative, cheaper competitors. And it does all this while providing nothing of benefit to the consumer, to industry, or to the worker.
Read the whole thing here. Read about the deregulation of airlines in The Declaration of Independents: How Libertarian Politics Can Fix What's Wrong with America. And stay tuned for news about Reason's second annual cruise, coming to an Alaska near year you in the summer of 2012!