Shoveling Your Federal Income Taxes Into the Pensions of State Employees, in the Name of Affordable Housing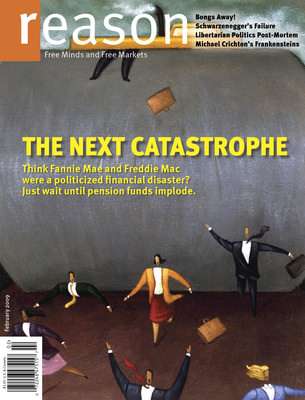 Here's a charming story, care of the San Jose Mercury News:
Santa Clara County's housing authority could have spent $16 million of federal funds to help more struggling families put a roof over their heads. Instead, it chose to more than double the value of its employees' retirement benefits.

That may sound unusual, but federal housing officials say it was an allowable expense. Still, the switch from a 401(k)-style retirement plan to a pension allowing workers to retire early—with guaranteed lifetime payments—is raising eyebrows at a time when generous public employee pensions are under fire. […]

Bill Anderson, chairman of the Housing Authority of the County of Santa Clara's board of commissioners, conceded that the money spent on employee pensions could have been used in other ways, including housing aid for low-income families.

Indeed, the waiting list for federal housing assistance is so long that applicants must now wait four to nine years. […]

Housing authority workers who under the old plan had to wait until they were almost 60 to draw from retirement accounts—which could be shrunk by market losses—can now receive a guaranteed monthly pension check as early as age 50. And they'll have a guarantee of 2 percent annual increases after they retire.
The kicker?
The change in retirement benefits was made possible after the U.S. Department of Housing and Urban Development in 2008 made the housing authority one of 32 Moving to Work demonstration sites. The program allows more spending flexibility to encourage "innovative" approaches that "use federal dollars more efficiently."
This is the kind of thing George Will was talking about when he wrote: "America is moving in the libertarians' direction not because they have won an argument but because government and the sectors it dominates have made themselves ludicrous."
Link via the nut-punchers at Pension Tsunami. Reason on the pension catastrophe here.