HHS Wants to Develop a Strategic Branding Strategy for a Program It Admits Won't Work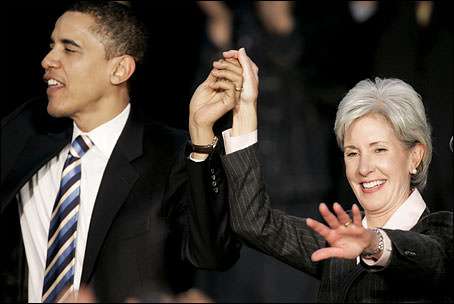 If you had to rank Stupid Government Programs in order of stupidity, the CLASS Act would surely rank among the stupidest. The Community Living Assistance Service and Supports (CLASS) Act is a long-term care insurance program and quasi-entitlement attached the last year's health care overhaul despite the fact that every reputable analyst deemed it unworkable and unsustainable. Medicare's own chief actuary has said that there's "a very serious risk" the program will be "unsustainable." According to the Congressional Budget Office, the fiscal bleeding is scheduled to start just beyond the ten-year budget window, at which point "the program would add to future federal budget deficits in a large and growing fashion." But because the program starts collecting premiums right away and paying benefits down the road, the CBO was required to score it as reducing the deficit in the first decade, which is why it got grafted onto ObamaCare. Without CLASS, the health care law loses about $70 billion of its alleged deficit reduction.
The program is so stupid that even Health and Human Services Secretary Kathleen Sebelius has been forced to acknowledge its design flaws: In February, she told members of Congress that the Obama administration "very much share[s] the concerns that have been expressed that, as written into the law, the framework of the program was not sustainable." It doesn't even meet the act's own sustainability requirements: "We determined pretty quickly that it would not meet the requirement that the act be self-sustaining and not rely on taxpayer assistance," Sebelius has said.
So as it stands, the program is an unworkable, unsustainable deficit-hiking fiscal mess, and the Obama administration clearly knows it. What then does the administration want to do about it? Spend taxpayer money branding and advertising the program, it seems. In a letter to Sebelius, GOP Sens. Richard Shelby and John Thune point to a request that HHS has put in for a quote for outside contractor assistance with "Developing a Strategic Brand for CLASS."
Obama's own fiscal commission last year recommended shuttering the program completely. And one of the best parts about the Gang of Six bipartisan budget compromise released yesterday is that it follows suit by closing CLASS for good. The administration doesn't need a "strategic brand" for CLASS. It needs a stop work order.