L.A. Rabbit Ears Alert: Tim Cavanaugh on Fox 11 News at 10:00 PM (Pacific)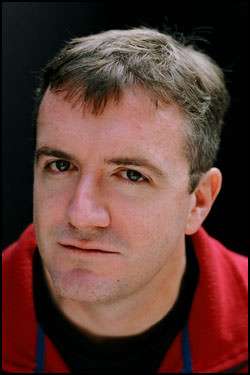 Reason Senior Editor Tim Cavanaugh talks about California's budget breakdown tonight on local Fox TV news KTTV.
Topic: Gov. Jerry Brown is pulling out every stop to get a budget passed tomorrow and deal with the Golden State's Category 5 fiscal catastrophe. He has failed to bring a single Republican in to vote for his budget proposal, but claims to have a plan that can be passed by Democrats alone.
Will it contain new taxes? Only if you consider taxes to be money that citizens are required to pay to the government for public purposes.
Will it contain any of the "gimmicks" Brown denounced during last year's campaign and after his election? No, just a bunch of accounting tricks, one-time fees and taxes, and some very odd shenanigans involving general obligation bonds.
Is it worth a plummeting business climate, and exodus of skilled workers and an anemic level of state GDP growth just to keep the state's public-worker aristocracy in its accustomed style? Why even ask?
Time: 10 pm Pacific. (Or shortly thereafter.)
Place: Fox 11 News KTTV. (Channel 11 on your local dial.)