Wire Creator David Simon Says He'll Make Another Season Just As Soon as AG Eric Holder Reconsiders Drug Prohibition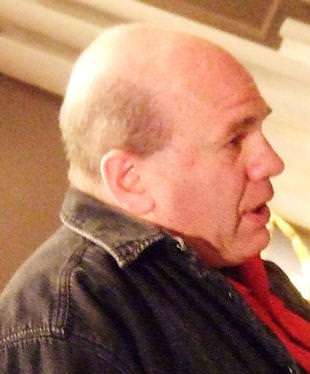 Earlier this month, U.S. Attorney General Eric Holder appeared on a panel with several actors from HBO's much-loved series about crime, politics, and civic institutions in Baltimore, The Wire.
At the end of the panel, Holder reportedly issued an edict to series creator David Simon: "I want to speak directly to Mr. Burns and Mr. Simon: Do another season of The Wire. That's actually at a minimum.… If you don't do a season, do a movie. We've done HBO movies. This is a series that deserves a movie. I want another season or I want a movie. I have a lot of power Mr. Burns and Mr. Simon." For once, I'm with Holder.
Simon, though, has conditions he wants met before he tackles another season. Via The Atlantic, his response:
The Attorney-General's kind remarks are noted and appreciated. I've spoken to Ed Burns and we are prepared to go to work on season six of The Wire if the Department of Justice is equally ready to reconsider and address its continuing prosecution of our misguided, destructive and dehumanising drug prohibition.
A "reconsideration" of the drug war and a sixth season of The Wire? This sounds like a too-good-to-be-true deal—which, of course, is why we can all be sure it won't actually happen.
Simon is a frequent critic the drug war who has argued that jury nullification is a proper response to drug cases. Read Jesse Walker on The Wire's final season.